There is little in flower in the garden, and subjects for the camera are very hard to find. On more than one occasion a wander around sees the camera return with nothing on the card. The following images were collected over a period of some days. Apart from flies, small grasshoppers like this mating pair are the most visible insects.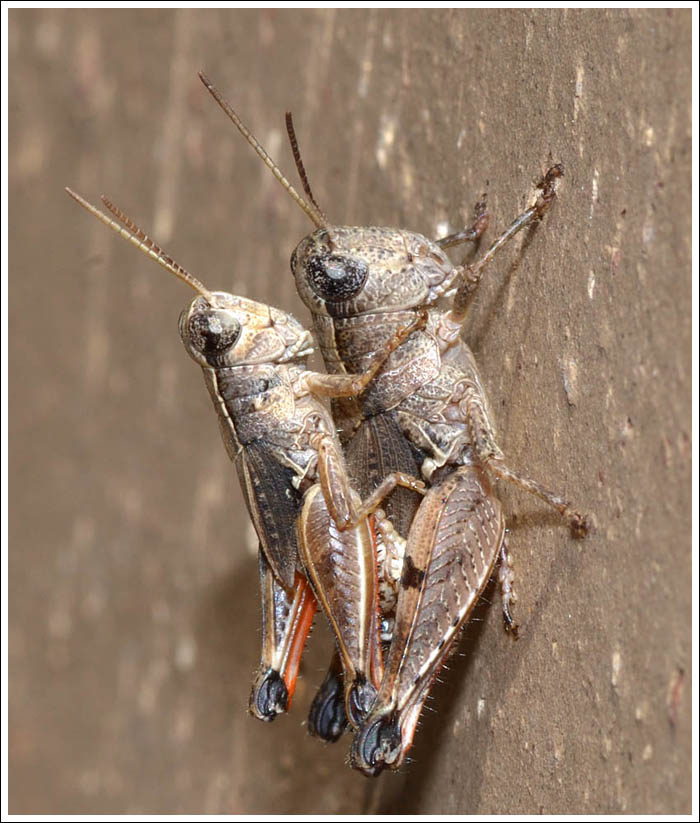 After a heavy prune down to ground level the Sannantha pluriflora, or Baeckea virgata as it was known, has put on some growth, and the small flowers attracted this bluebottle, Diamma bicolor, hungry after cricket hunting.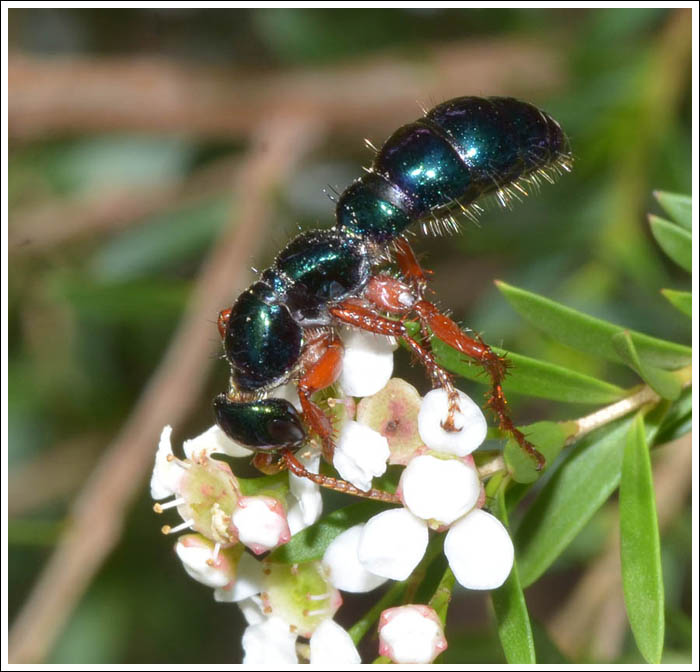 This spider hunting Zebra Wasp, Turneromyia sp. seemed ready to roost for the night.
The Yellow Gum has a population of nicely camouflaged leaf hoppers.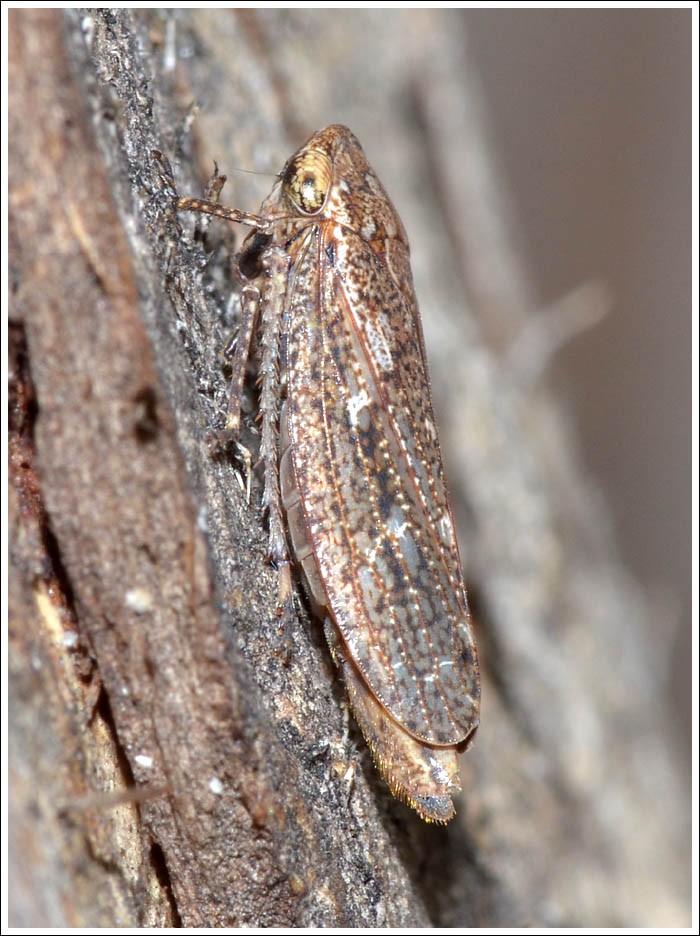 Spiders are very scarce too, this orb weaver was going up the verandah post to its daytime retreat at the angle of the ceiling.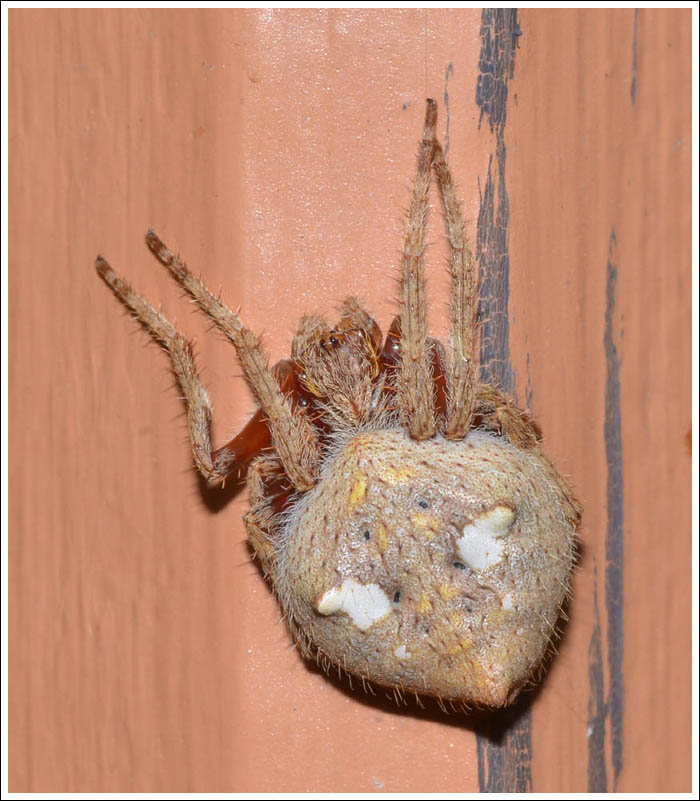 Pale-flecked Sunskinks are delightful garden inhabitants, always good to watch as they go about their business. This however was the first time one had been observed moving at speed to catch a small moth.