A warm sunny day saw increased invertebrate activity in the garden, with the flowering Eremophila maculata a fruitful source of photographic subjects. The flowers were dripping with nectar.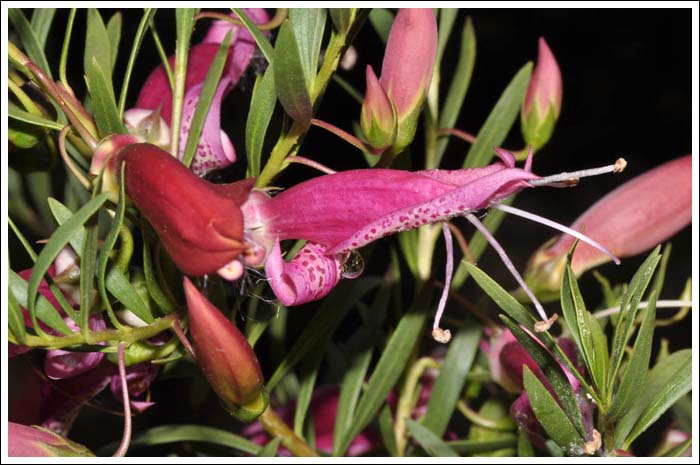 The native bees, Lasioglossum calophyllae were however intent on gathering pollen from the anthers. This series of images shows one hard at work.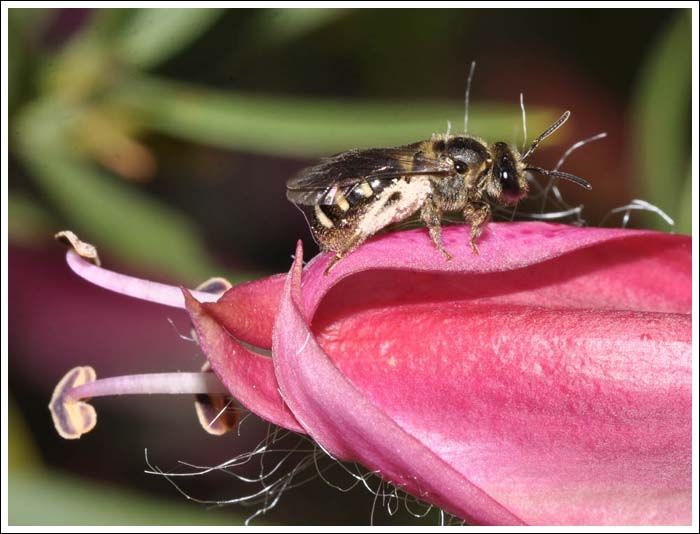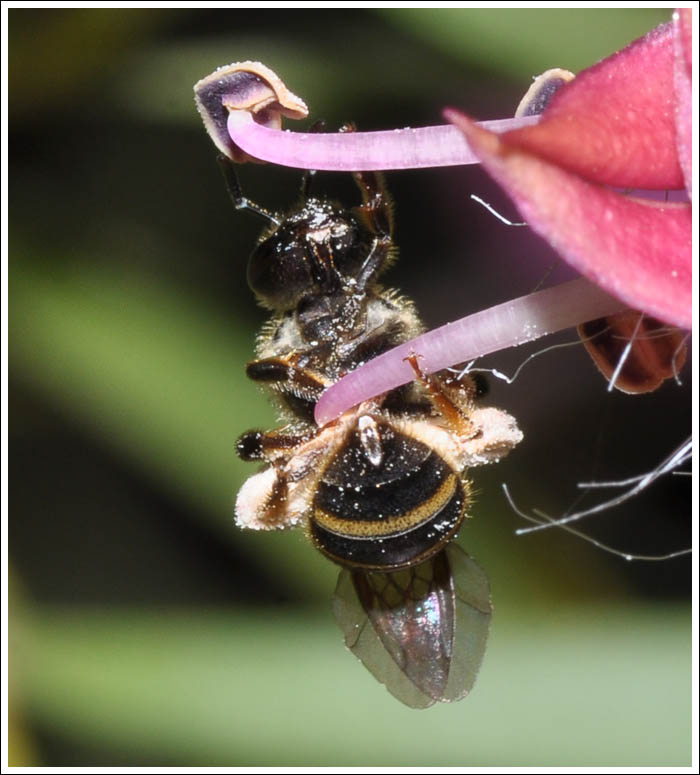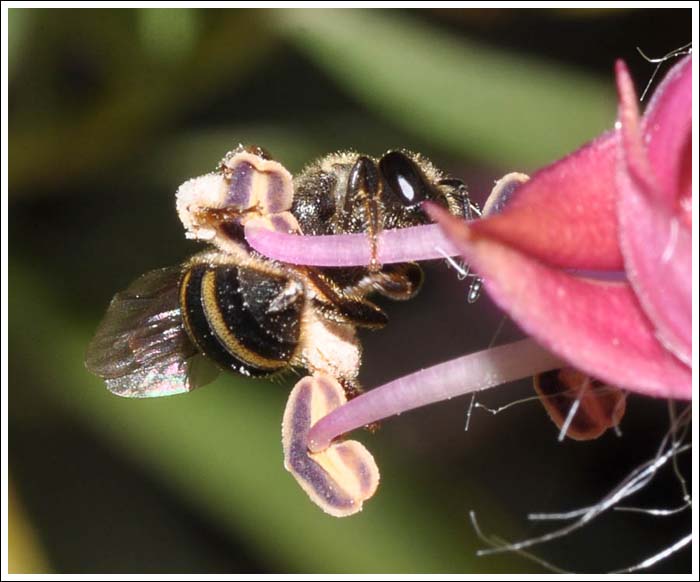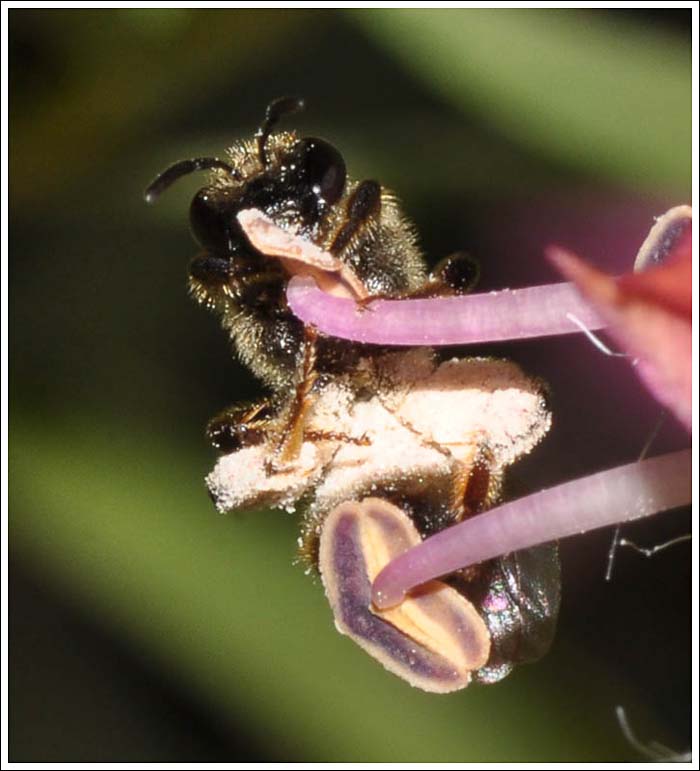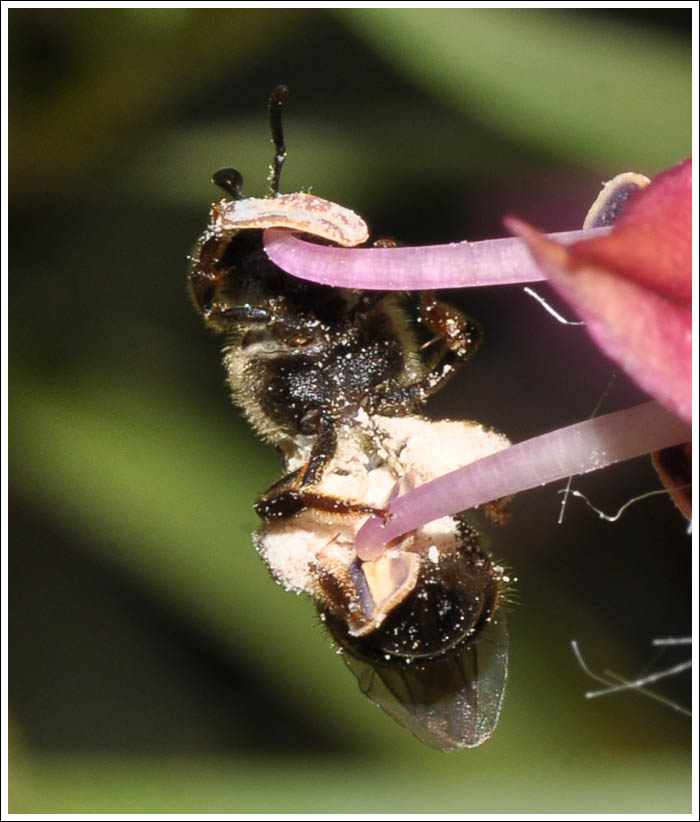 The Bulbine barbata are in flower also, and contributing pollen.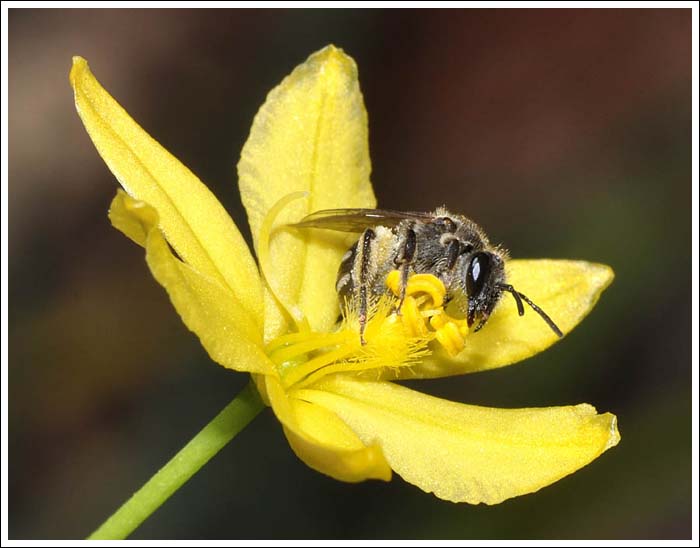 To be continued.
Click horizontal images to enlarge.