A wander in the box/ironbark bush looking for orchids was disappointing with little found, so the emphasis changed to seeking jumping spiders. The Blue-thighed Peacock Spider, Maratus plumosus  frequents the dry litter beside a rough track, and although it was still a little early for them, two males and a female were discovered.
Male.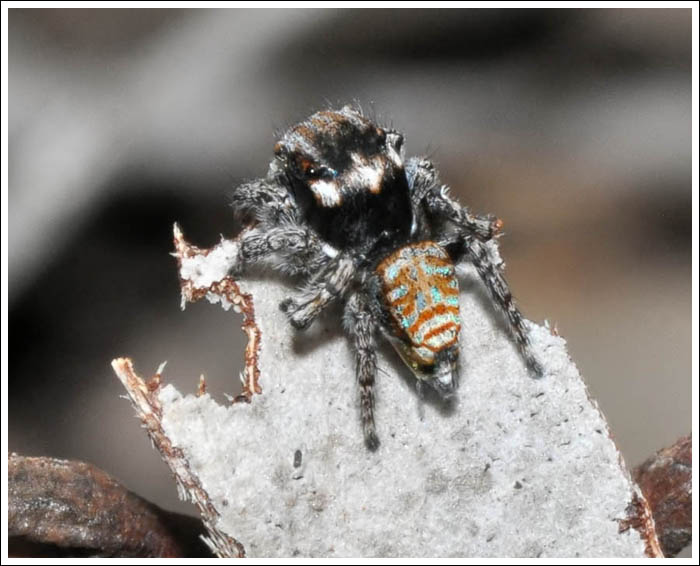 Female.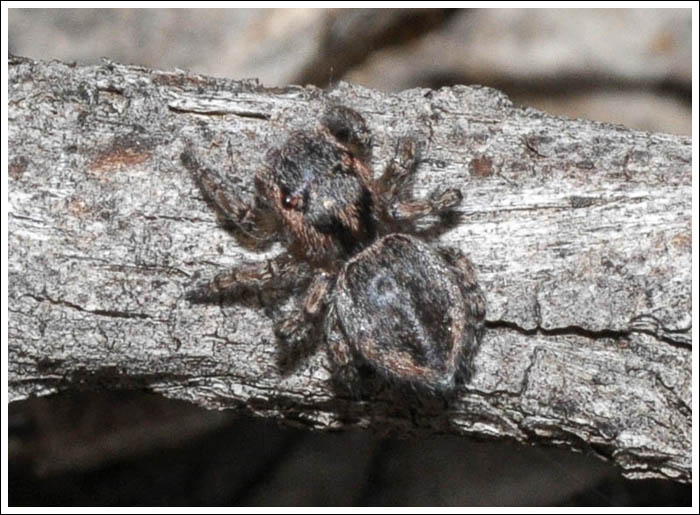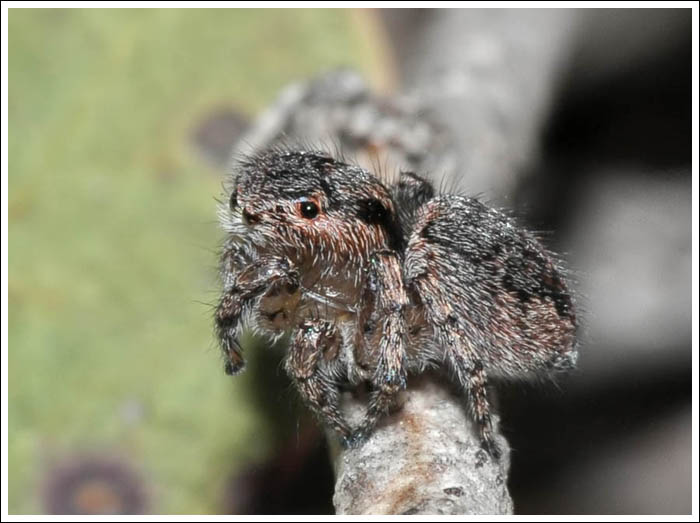 The second male was tiny, barely 3 mm long.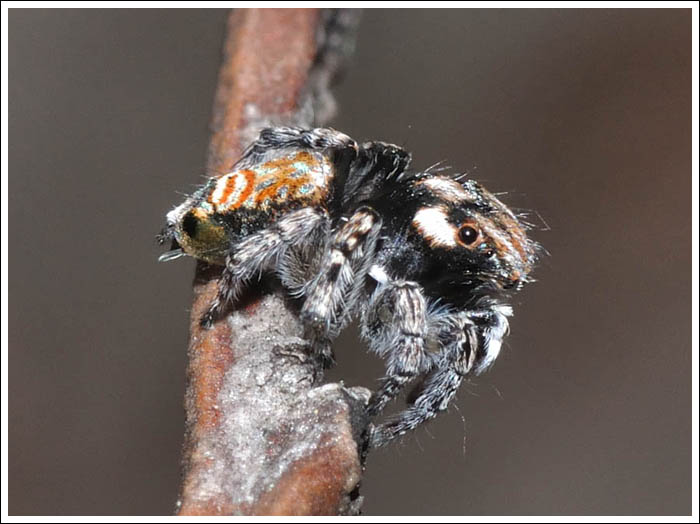 Horizontal pictures will enlarge.