Circumstances have been keeeping things quiet, but here are a few items to turn the wheels. Nodding Saltbush, Einadia nutans is a prostrate or climbing plant with small fruit that are a good food source for birds. It is common at the riverside reserve, and now also at home, having probably migrated on the tyres of the vehicle used at working bees. Yellow-rumped Thornbills have been seen feeding on the fruit, and there is certainly plenty ripening for these small birds when they return to the garden as the cooler weather approaches. The fruit will turn red when ripe.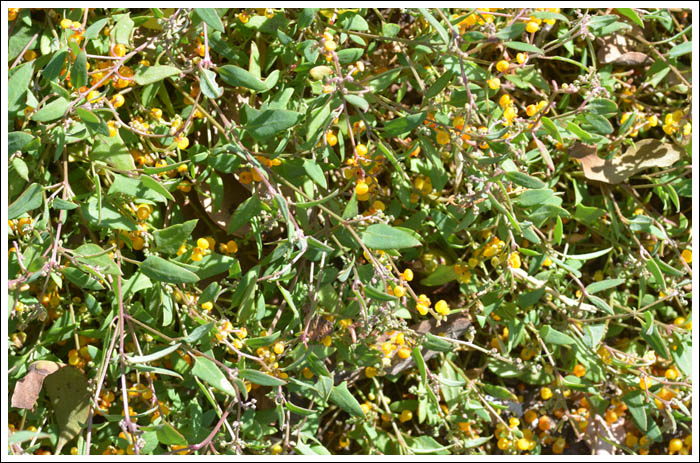 Three species of butterfly are on the wing at the moment, Cabbage Whites, Common Grass Blues, and quite a number of Meadow Argus. They are nectaring on the small flowers of Purslane, Portulaca oleracea, and a flowering basil plant in the vegetable garden.
Meadow Argus.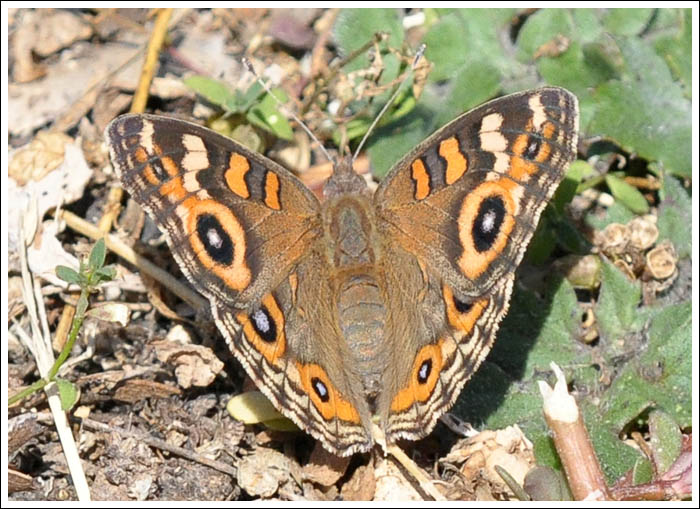 The small basil flowers have also been popular with bees, the honey variety and natives, a Blue-banded that has eluded the camera, and this speedy Megachile, (Hakeriapsis sp).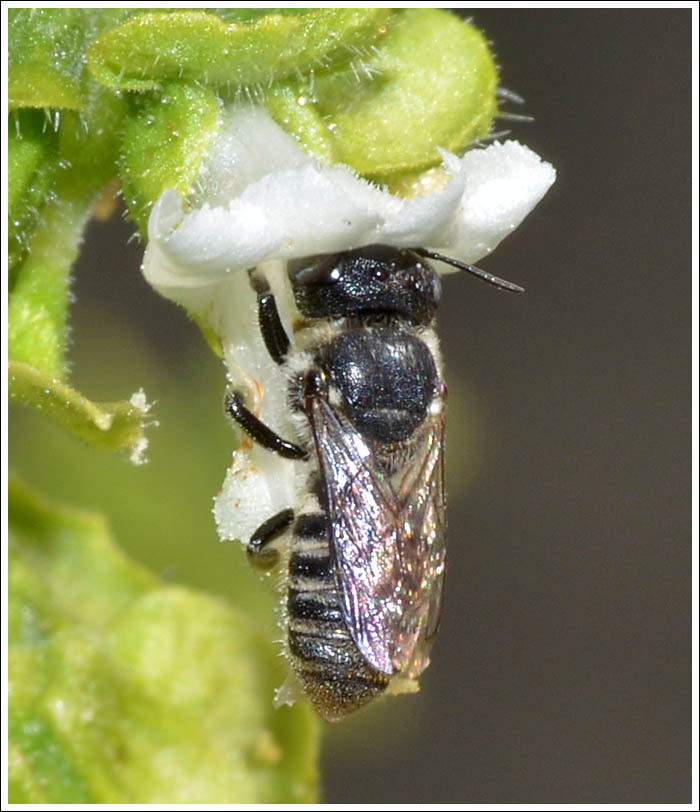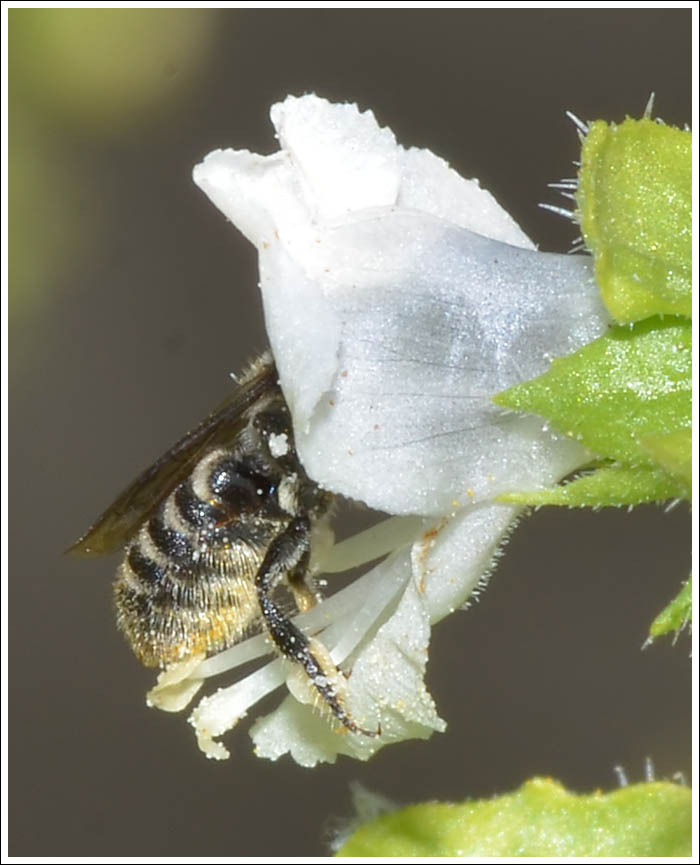 It has been pleasing to see more than one Tau Emerald also on the wing, this species is one of the first to appear, and persists well into autumn.
And in a surprise, a walk in the garden with the camera resulted in snaps of two late season female damselflies.
The Wandering Ringtail, Austrolestes leda.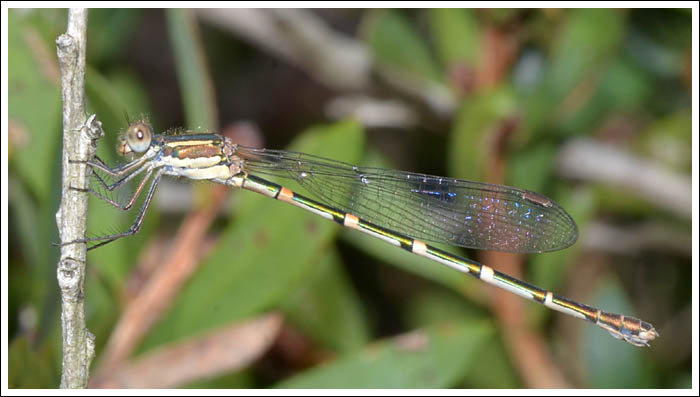 A spectacular large spider hunting Pompilid wasp was also sighted, no chance of a snap though. Horizontal shots will enlarge with a click.