A feature of autumn in the garden is the venerable Hakea Burrendong Beauty coming into flower with its supply of nectar for the honeyeaters. This shrub is nigh on thirty years old.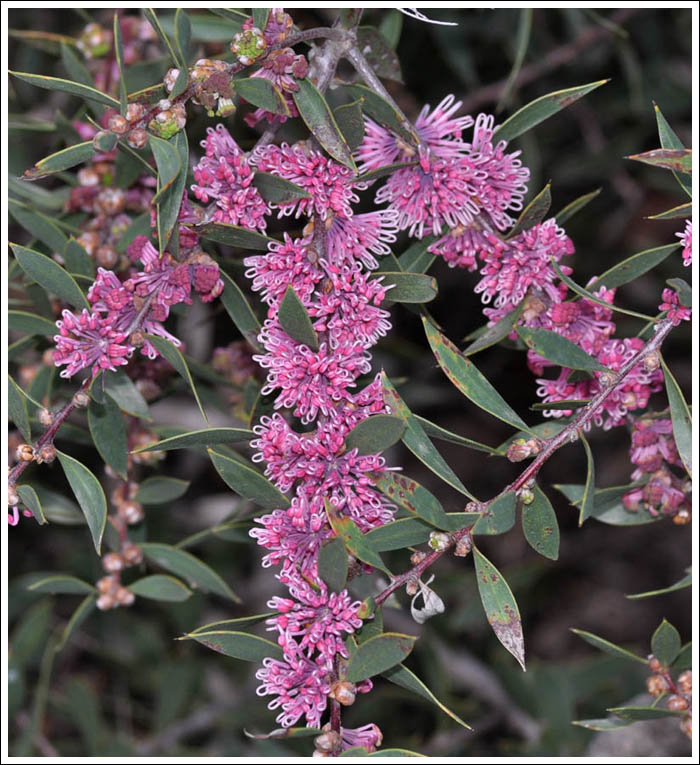 A good illustration of pollination in progress.
The Xerochrysums continue to flower and draw in insects, including these small moths.
And the latest correa seedling to appear has its attractive first flowers.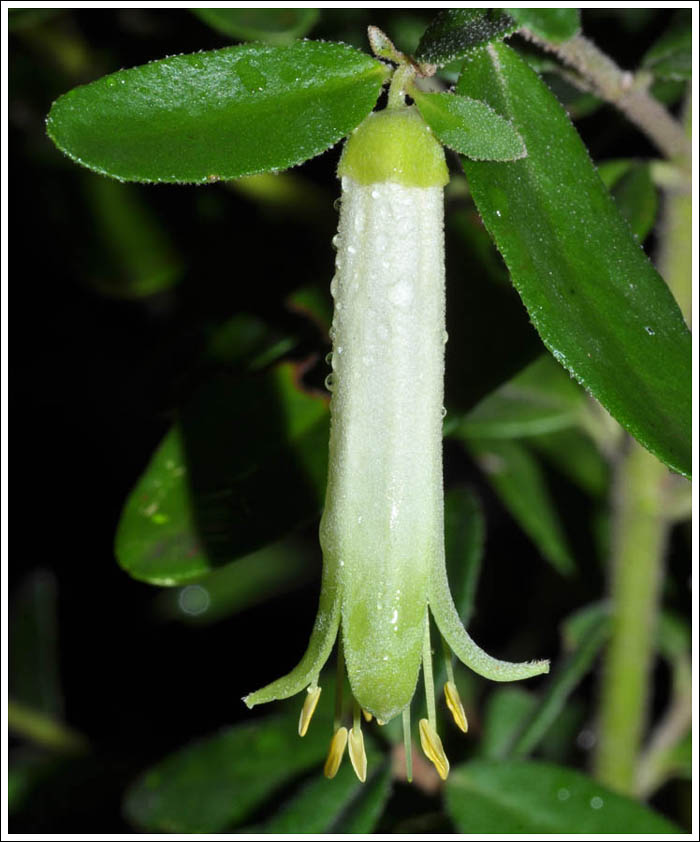 With the weather cooling some different birds are showing up, a brilliant male Golden Whistler, two Grey Shrike-thrushes, an Eastern Spinebill, and on the first cold day with showers, a female Scarlet Robin. The latter is much later than we expect, due no doubt to the extended warm spell keeping them in the high country for longer than usual.
Click to enlarge.