Callistemons are some of the best shrubs to have in a garden, reliable, showy in flower, and  great suppliers of nectar and pollen for birds and insects alike. Bogong moths are very partial to callistemon nectar, using it to build up fat reserves to tide them over their summer aestivation in the shelter of the mountain caves and rocky outcrops.
Butterflies too like callistemons, in this case Painted Ladies on the mauve callistemon that grows at the Avon River Channel.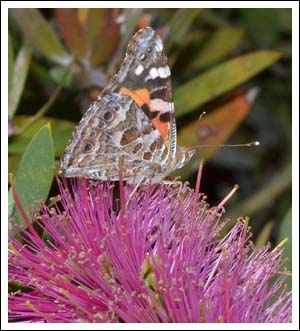 The Caper White butterfly seems to be only a rare visitor to this area, one has just appeared nectaring on a callistemon where it proved too elusive for the camera, but perseverance paid off and it was photographed clinging to a westringia in strong winds.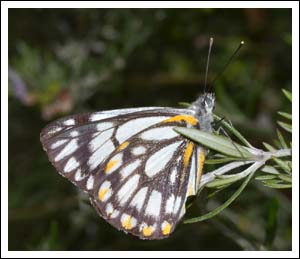 Insects visit many other native flowers for nectar and pollen, the hoverflies that are so numerous at the moment are feasting on the Leptospermum macrocarpum.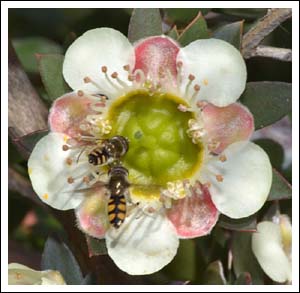 The white Digger's Speedwell is popular too, in this case with a small pollen beetle.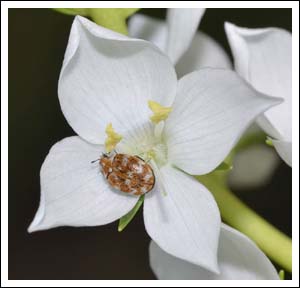 A nice Australian Admiral has been visiting the callistemons but has also proved too elusive, so a photo from the archives will fill the gap for now. Nectaring on Grevillea Honey Gem.
Click images to enlarge.