The Masked Bees, Hylaeus nubilosus have arrived at the bee house three weeks  later and in smaller numbers this season, possibly due to different climatic conditions compared with last year.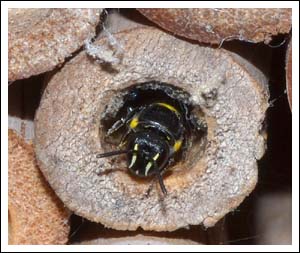 A tiny and very quick species is also checking out the accommodation, it may possibly be a Euryglossine species, but is yet to be positively identified.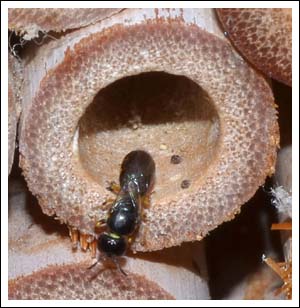 While sitting behind the camera waiting for shots, one hit a spider web. The leaf-curler pounced and it was game over.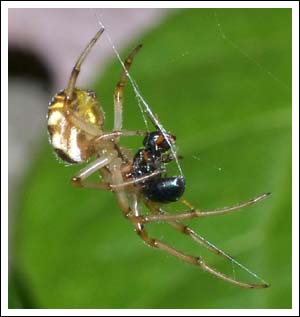 Two small wasp species are also using the house, one prefers the holes in the mortar block, while this one likes the red gum apartments. It is extremely quick entering and leaving and this shot was the only success from many attempts.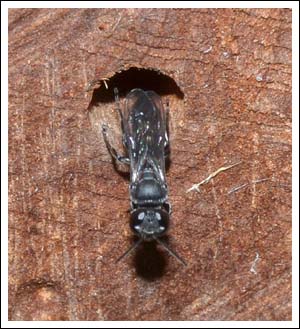 Click to enlarge.