Not as you may think deciduous leaf colour, but flowers from autumn flowering plants in the native garden, starting with with two Correas, the cultivar Misty Pink, and one of the many forms of Correa reflexa, this rough-leaved form from the Mottle Range in East Gippsland.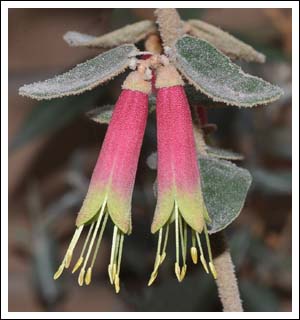 Staying with tubular flowers, popular with nectar seeking honeyeaters, Eremophila maculata, and the very beautiful Eremophila glabra "Yanna Road".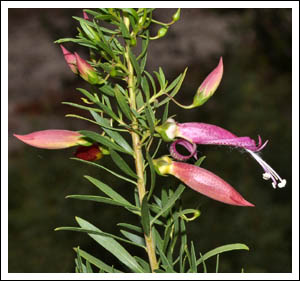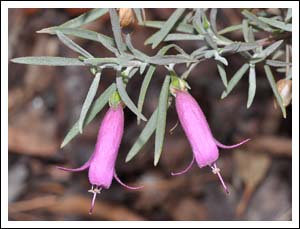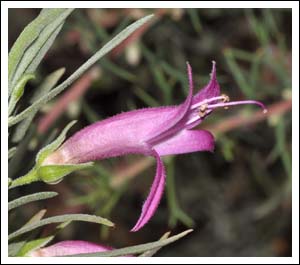 Moving to the Proteaceae, Grevillea Robyn Gordon was at the forefront of the G. banksii x bipinnatifida hybrids that have become so popular, and it is still one of the best.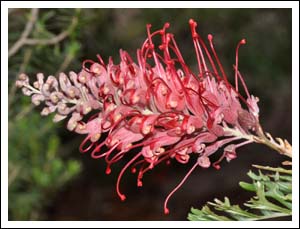 It was closely followed by many others with the same parentage,
Grevillea  "Superb"
Grevillea "Soopa Doopa".
A prostrate form of Grevillea lanigera, "Tamboritha".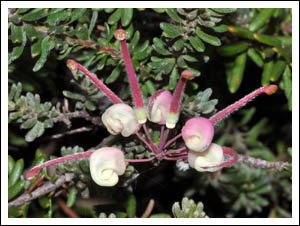 Autumn flowering Hakeas, Burrendong Beauty, and Hakea lissocarpha, pink form. The former has an interesting history that can be found here.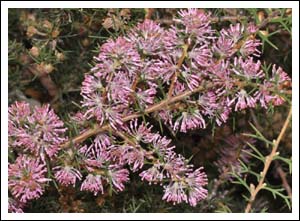 To conclude, a beautiful Crowea, Cane's hybrid.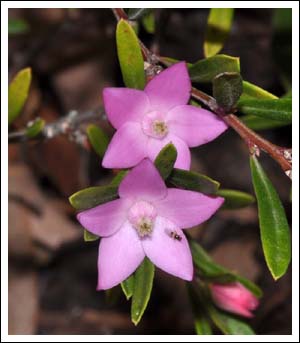 Click to enlarge.