A long overdue daytime bush visit saw the camera in the shadows beneath the understory in a quest for Pterostylis grandiflora and perhaps some fungi. With the lack of rain the creek was dry, and fungi were very scarce, but as luck would have it the first encountered was quite beautiful and in pristine condition.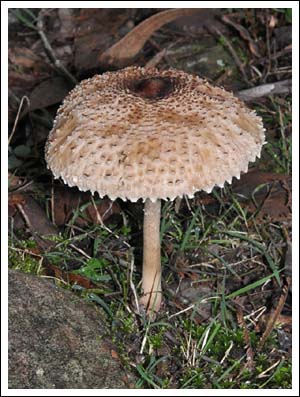 There were some brackets doing their job of helping to break down fallen timber, and these made attractive subjects for the camera lens.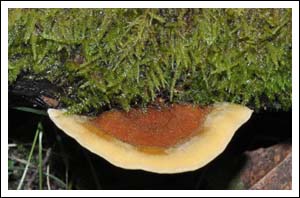 The Rainbow Fungus, Trametes versicolor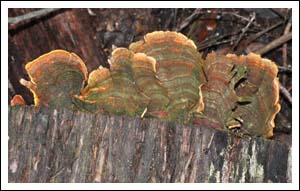 This fruiting body was especially attractive.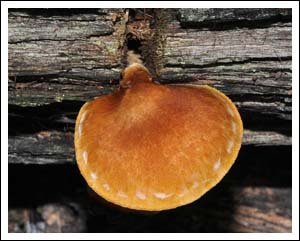 Long-stemmed fruiting bodies were very hard to find, this was the only other photographed.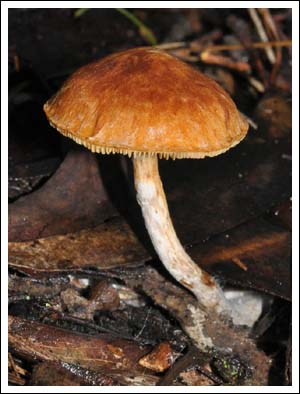 The striking Cobra Greenhood, Pterostylis grandiflora is a mainly winter flowering orchid, and prior knowledge of a colony beside the creek was rewarded with a number of flowers being found. This orchid like many others is pollinated by a fungus gnat. Orchid Pollinators of Victoria by Rudie H Kuiter is a fascinating book detailing the pollinating  processes with superb photography.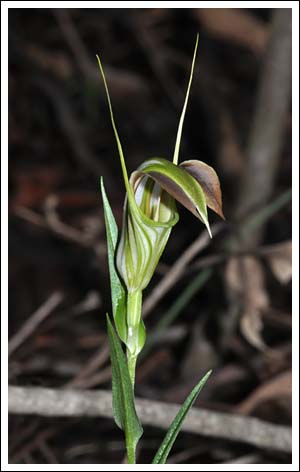 Termite mounds are common in the bush, but this example with pieces of timber being incorporated was thought provoking and well worth a photograph. An abstract bush sculpture.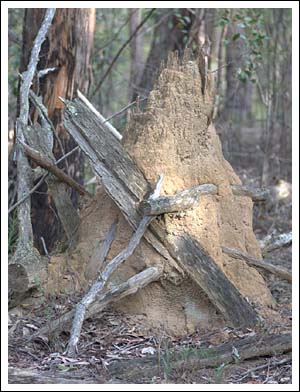 Click to enlarge.