For over six months now the female St. Andrew's Cross spider has been up under the house eave, and she has now constructed six egg sacs. It will be interesting to see how many of her children decorate the garden next season.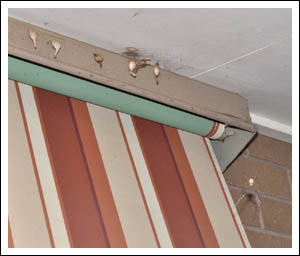 Also sheltering under a structure is this magnificent big female Nephila edulis at the Bellbird Corner Riverside Reserve information shelter.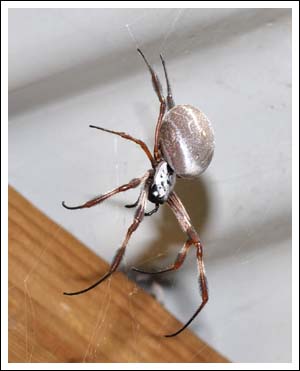 Jumping spiders seem to have been much less numerous around the house this season, with Hypoblemum villosum one of the few to show up. This little beauty goes by the name of the Shaggy Red-headed House Hopper!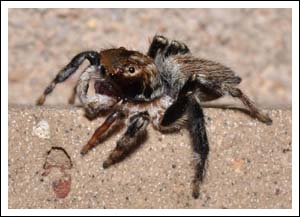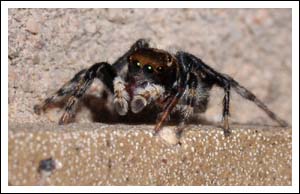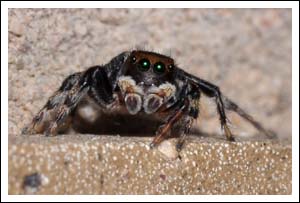 Crane Flies are fascinating with their extremely long jointed legs.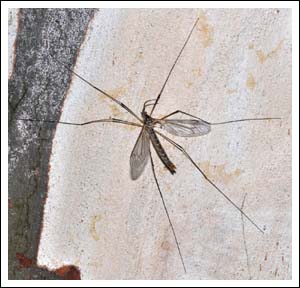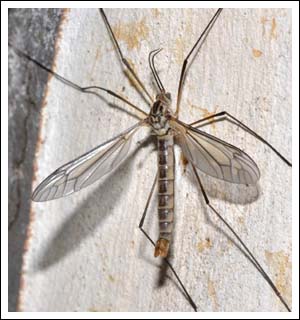 There are still a few Meadow Argus butterflies about,
and along the creek, ants were displaying their weather forecasting ability by heading upwards on a red gum in their thousands, prior to the rain due in a couple of days.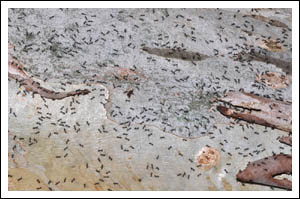 Also taking shelter behind loose bark were these black Portugese millipedes, forming an interesting abstract subject for the lens….
Click to enlarge.