A sunny day after very welcome rain saw the Sannantha pluriflora come up with the goods. Flies had been the main insects frequenting the flowers up until now, but they had thinned out, and other insects were welcome subjects for the camera after a period with little to see. A breeze made things difficult but perseverance paid off.
A Common Grass Blue nectaring.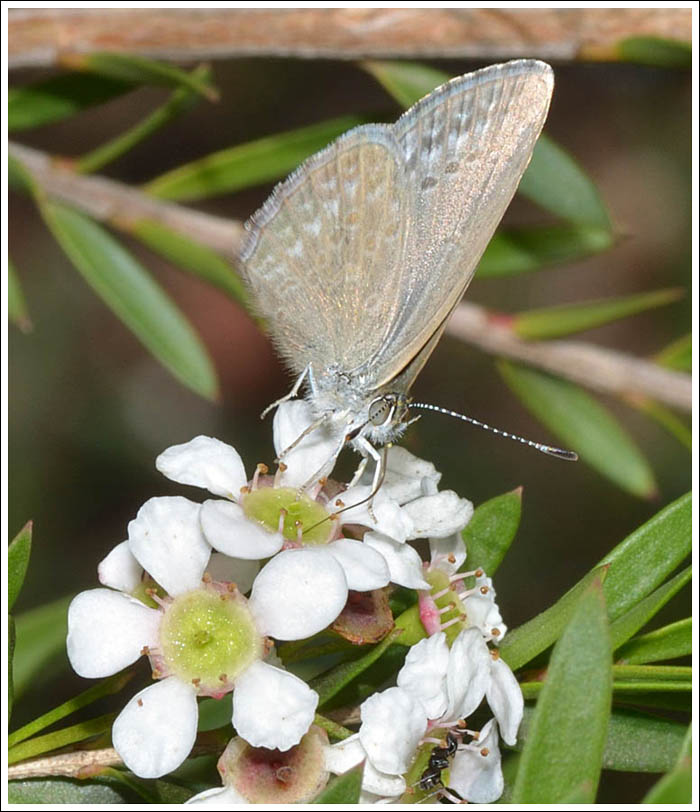 A Hatchet Wasp, Evaniidae family was a nice visitor.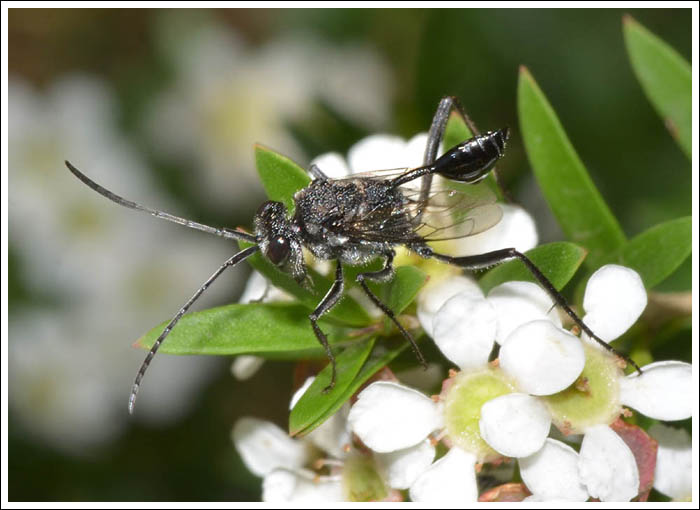 A brilliant Zebra Wasp, Turneromyia sp.
Two native bee parasites, Gasteruptiidae family were  in attendance.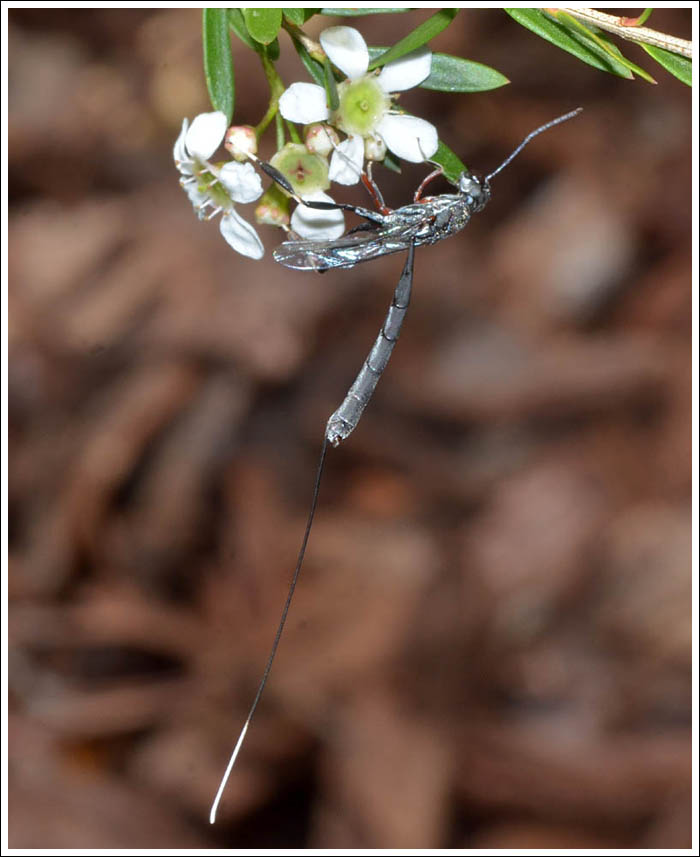 As were Banded Beeflies, Villa sp.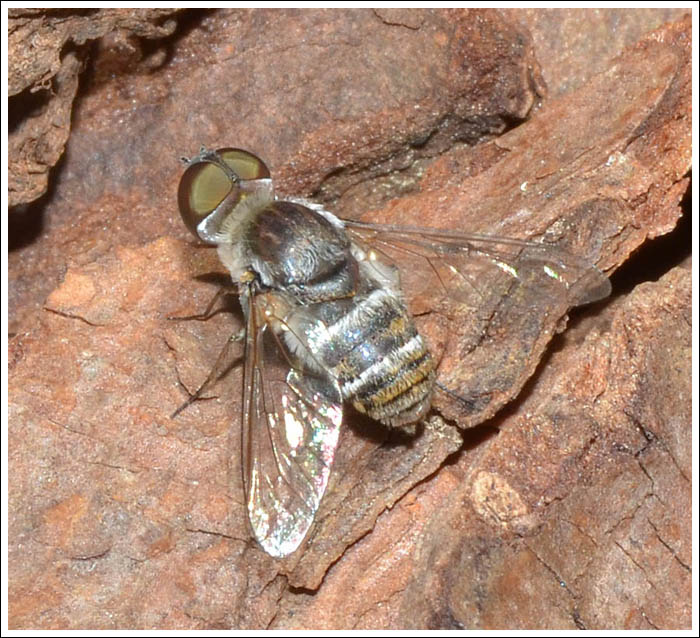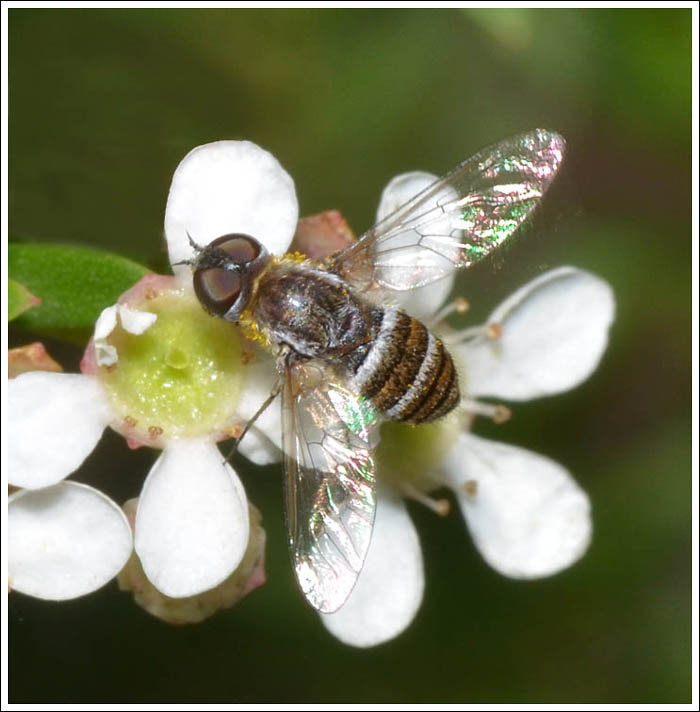 A Drone Fly was too elusive, as was a native bee and a few others but there's always another day. Click pictures to enlarge.