Extensive planting has been carried out around the lake, providing good habitat for smaller birds like everybody's favourite, the Superb Fairy-wren for example.
Female.
Male in eclipse plumage.
Male in breeding plumage.
Brown Thornbills enjoy the thick cover of the plantings, this one is carrying food for nestlings.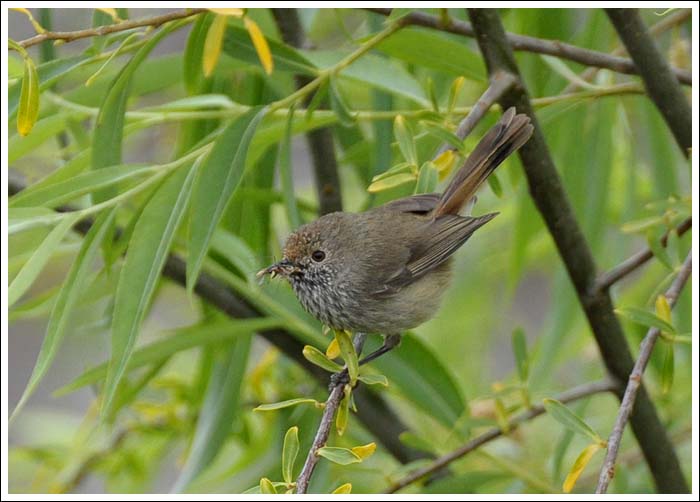 The Spotted Pardalote is a brilliant little bird.
The Spotted Pardalote commonly nests in a tunnel excavated in a bank, a low rise, or at the base of a fallen log for example, and can often be approached closely while it is working. This nest was being dug in the bank of Flooding Creek close to the lake.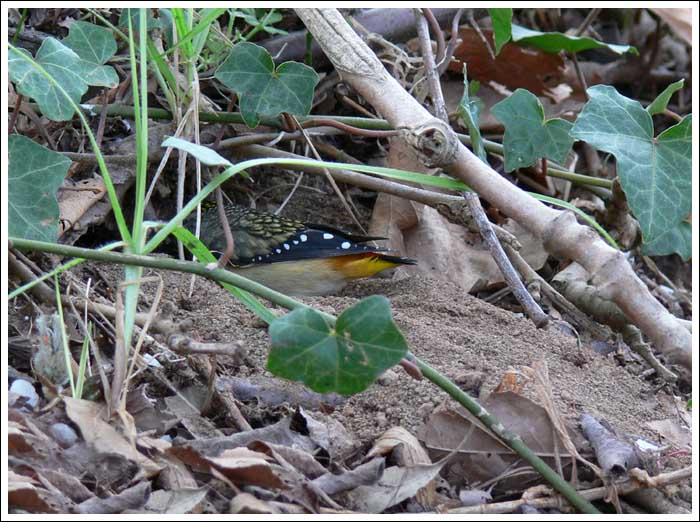 The chicks of the pardalote would be safe in their tunnel nest from predation by the final bird in this post, the Little Raven. Not a bird many people would regard as attractive in appearance, but in its gleaming black livery it is a striking bird.
So ends this series on some of the birdlife of Lake Guyatt and Flooding Creek. A birdlist may be accessed here.
Click to enlarge.