The iconic Black Swan needs no further introduction.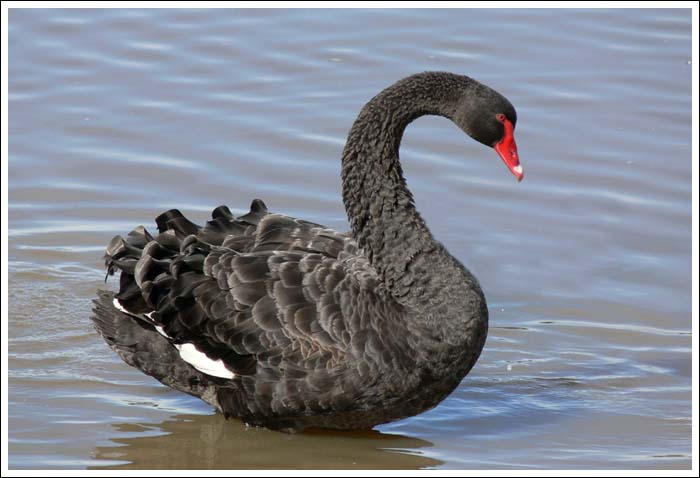 As does the Australian Pelican.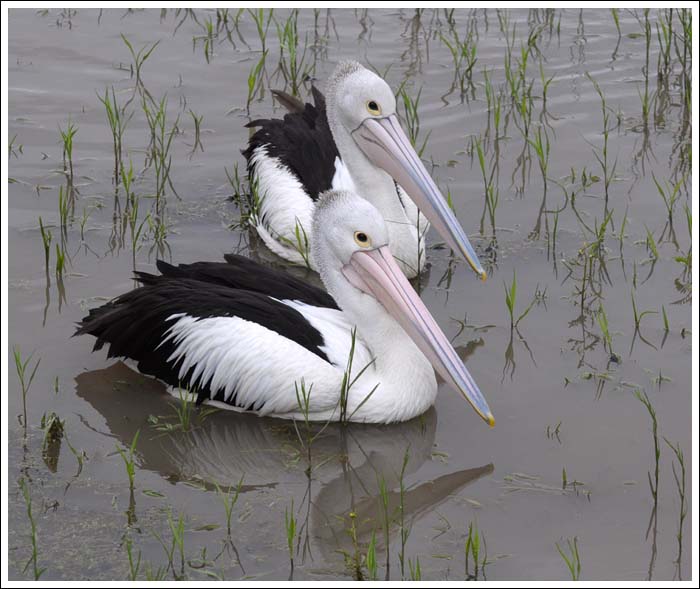 The Australasian Darter is now a common wetland bird in the area, one is seen here drying its wings in the company of Chestnut Teal and a Great Cormorant.
Purple Swamphens are very much at home wandering about on the grassy areas.
This image shows the lobed toes of the Eurasian Coot, helpful for propulsion when the bird swims and dives under water for plant food.
A remnant fence post nearby in Flooding Creek provided a handy perch for this Azure Kingfisher.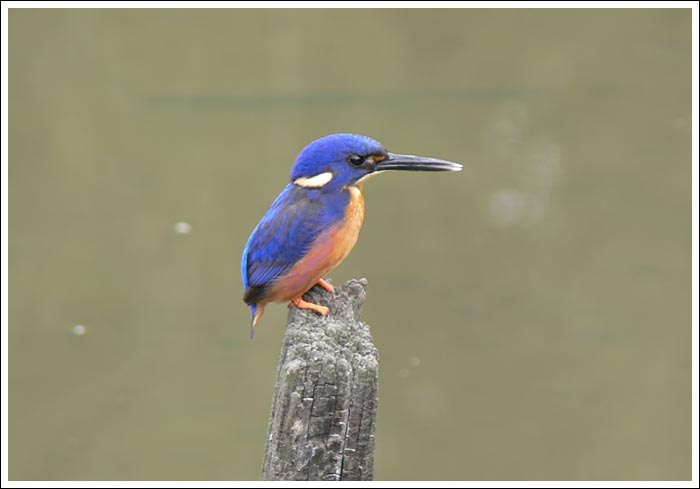 To conclude this series of wetland birds of the lake and creek, some lovers of the muddy shallows.
The Australian Spotted Crake.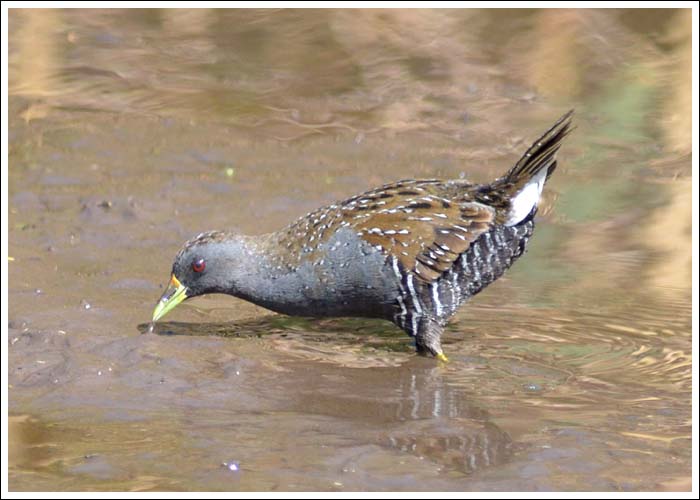 The Black-fronted Dotterel.
And the Red-kneed Dotterel.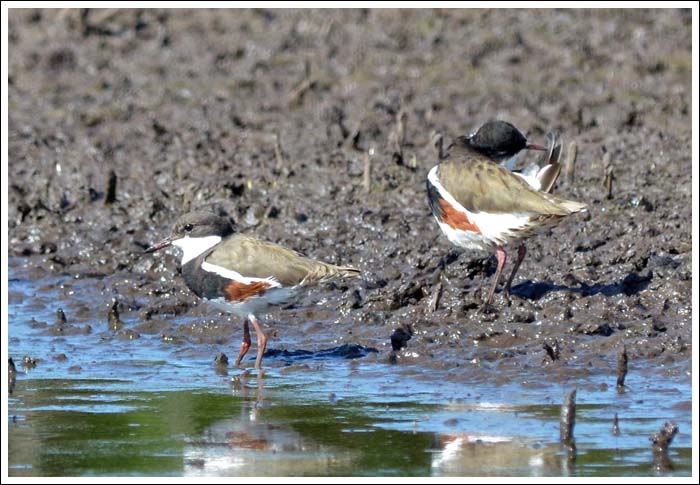 Still to come, some of the birds for which the extensive lake-side planting has provided habitat.
Click to enlarge.