With winter biting, it's hard to find invertebrates for the macro lens, so as the post title says, birds are in focus. The Eastern Yellow Robins by the river have been the subject of two more visits, this time after fine-tuning focus on one of the camera bodies. This pair of birds seems to be staying in one territory, riverside bush adjoining cleared farmland, where they use the fence for a perch from where to dart down to the paddock to snap up food items.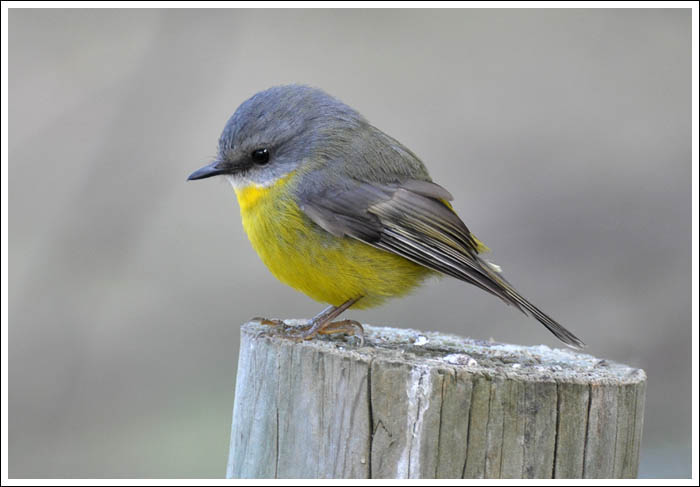 In the home garden, two Grey Shrike-thrushes are never far away, they appreciate some crumbs of cheese and come to the whistle, replying with soft pipings.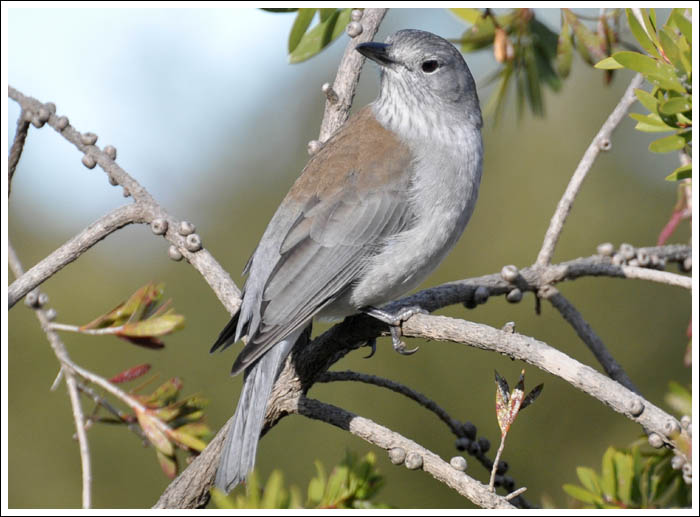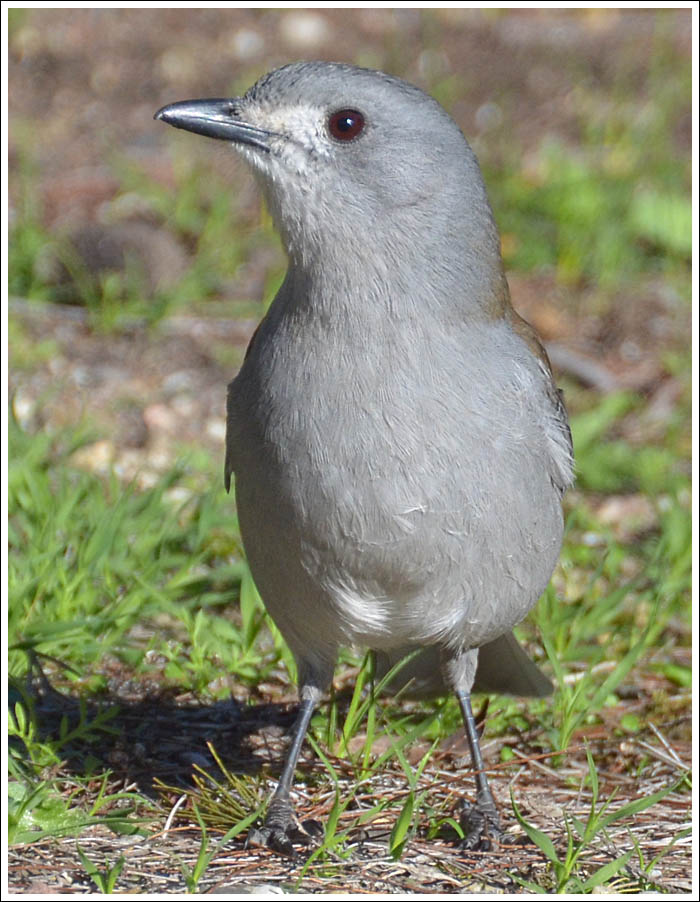 Back to the robins, one can never get tired of spending time with these delightful birds.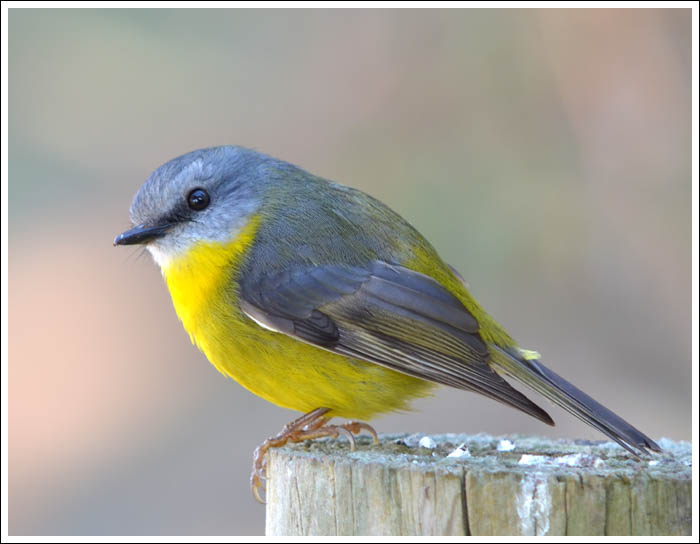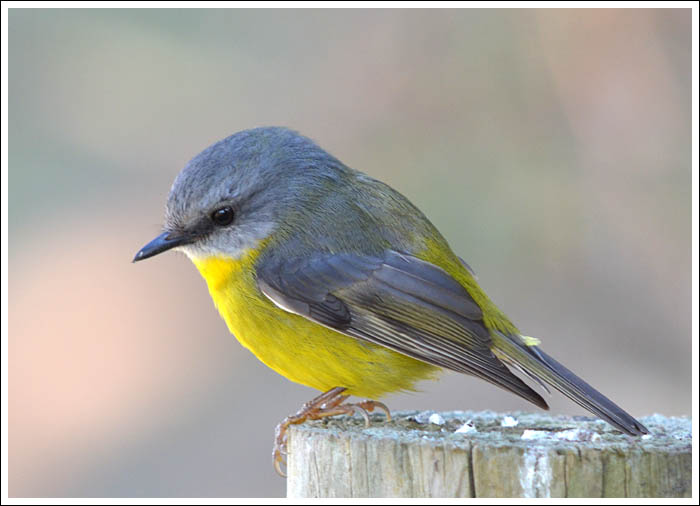 An uncommon visitor to the garden is the White-plumed Honeyeater, pictured here high in an Ironbark.
The grevilleas are still carrying a few flowers that are sought out by the acrobatic New Holland Honeyeaters, this one suspicious of the camera.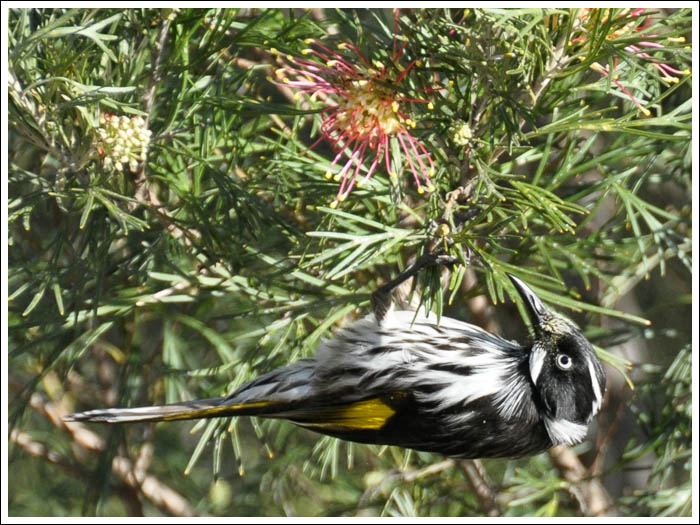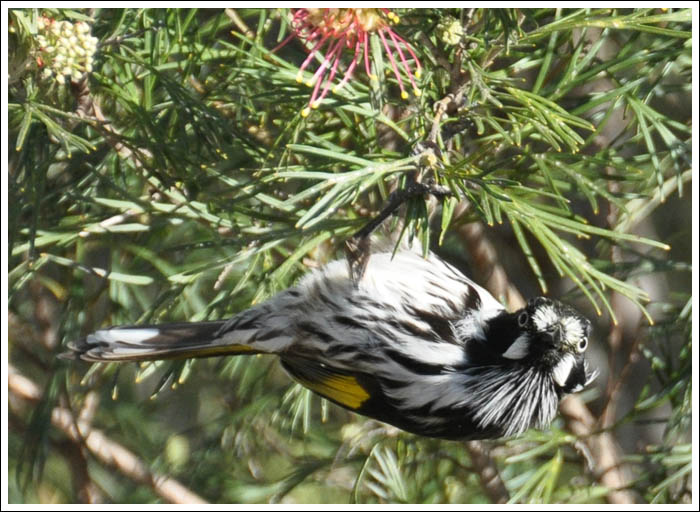 The Hakea laurina is still flowering, and where native bees were nectaring in warmer times, New Hollands have taken their place.
Click horizontal images to enlarge.