This post begins with more mantis pictures.
A search of the callistemon found the female in the previous post, coupled with a smaller male.
Male and female Black-faced Perchers are still very numerous and approachable.
Wandering Ringtails, Austrolestes leda have appeared and are happy to pose.
Male.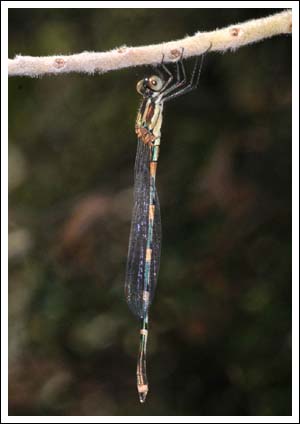 Female.
The St. Andrew's Cross Spider pair featured just twelve months ago were successful parents, with several of their progeny decorating the shrubs.
And on the Brittle Gums, Two-tailed Spiders, Tamopsis species are lurking in dimples.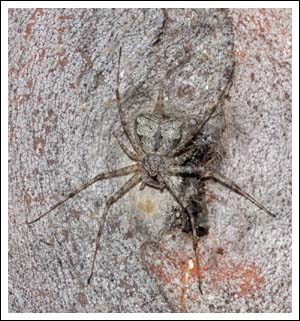 Tiny grasshoppers are plentiful,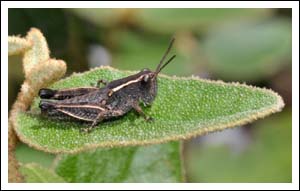 and this female Meadow Katydid was spotted on the brick wall.
The Baeckea virgata is coming into flower and starting to attract insects. A very small black robber fly secured its lunch there, and a lucky find was an attractive banded beefly.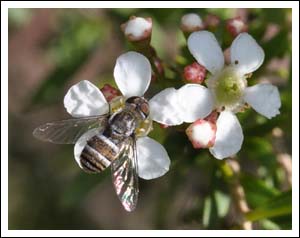 Click to enlarge.