A big name for a small butterfly, better known as the Chequered or Saltbush Blue. Einadia nutans is a small scrambling native saltbush common along the river locally, and now in the garden, seed  having probably migrated there on equipment after working bees at the reserve. The tiny fruits are relished by birds, and the foliage is the host plant for the butterfly larvae. A plant is growing beside the raised bed where the Xerochrysums are located. The small yellow fruit will turn red if the Yellow-rumped Thornbills don't get them first as they did with the first crop. Hopefully larvae will appear on the numerous saltbush plants.
On a sunny day after the smoke pall had cleared, at least three were busy feeding on the daisies.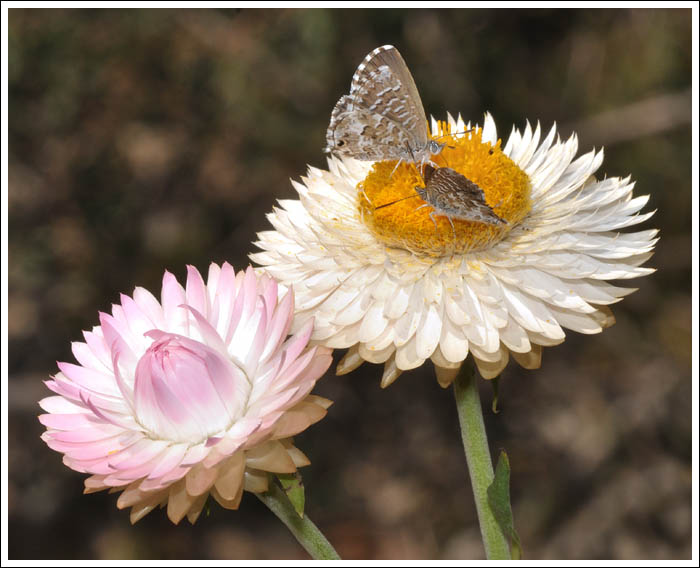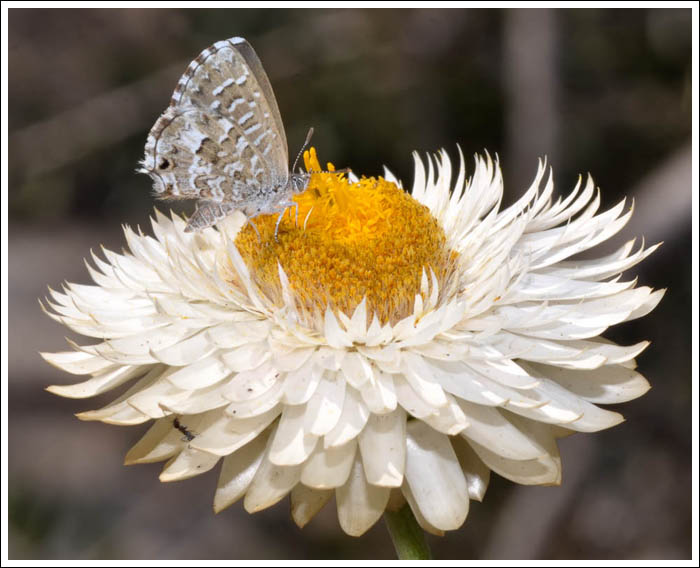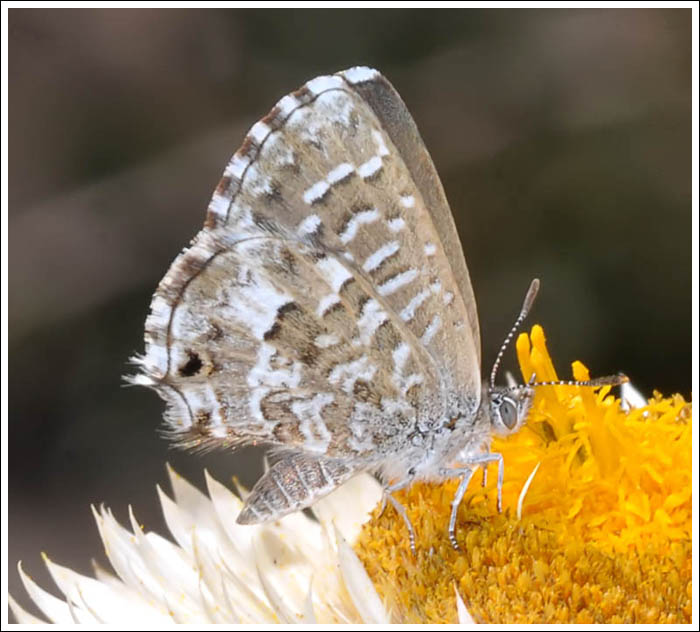 From another day with less breeze to make things difficult.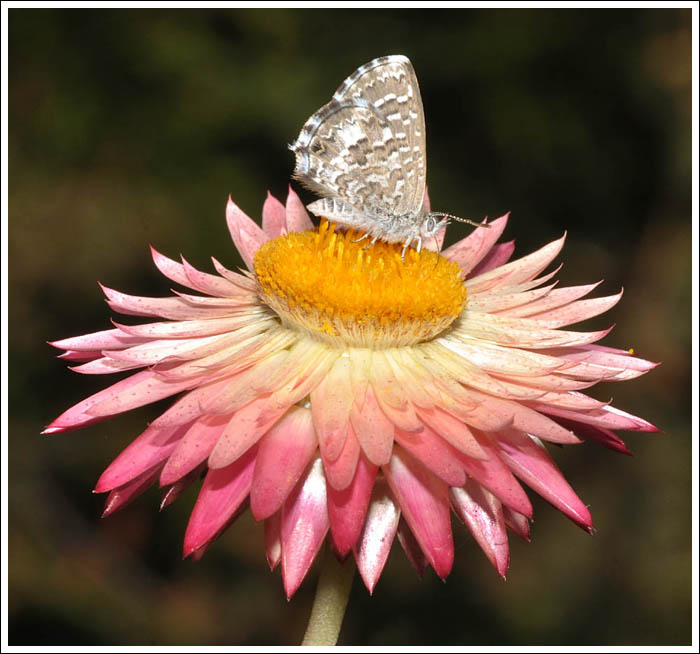 Also about, a Yellow-banded Dart, Ocybadistes walkeri, fuelling up on nectar.
And on another occasion a Two-spotted Line-blue, Nacaduba biocellata flitted in to perch quietly on a pruned stem, giving a good photo opportunity.
All images except the last will enlarge with a click.