…to grow the multi-coloured Xerochrysums this season, they have been a magnet for a wide variety of insects. As mentioned previously they were originally intended for butterflies, but to date not a solitary one has been seen taking up the offer. No matter, the camera has been kept busy with the others, some more of which follow, starting with small grasshoppers that seem to like taking up residence on the flowers.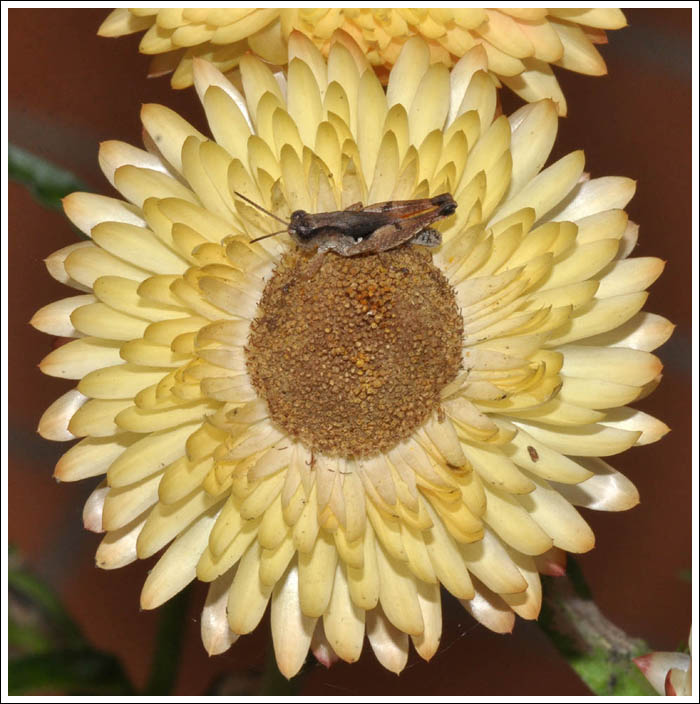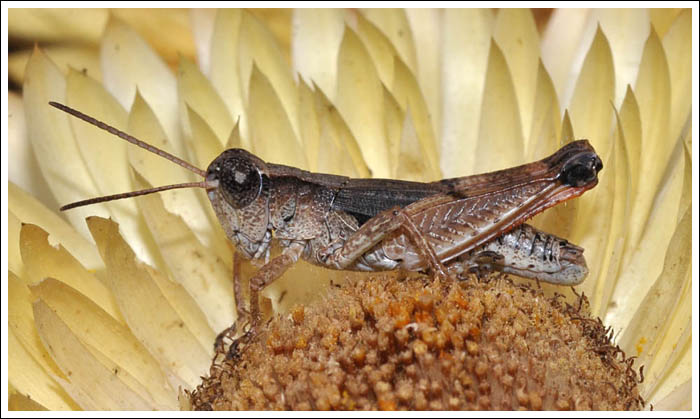 A native bee has been photographed concentrating a drop of nectar by evaporation, this large fly perched on a leaf seems to being doing something similar. There are a number of theories why flies do this but apparently no definite conclusion. More information here.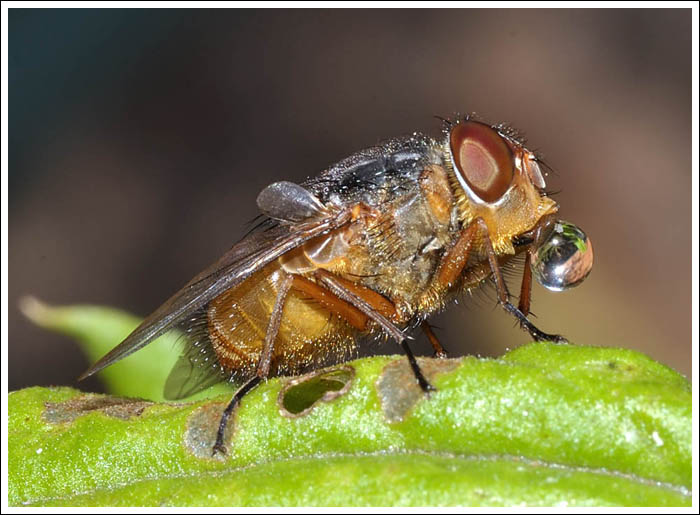 Photographed for the first time, a long-legged flower wasp, several of these have been nectaring.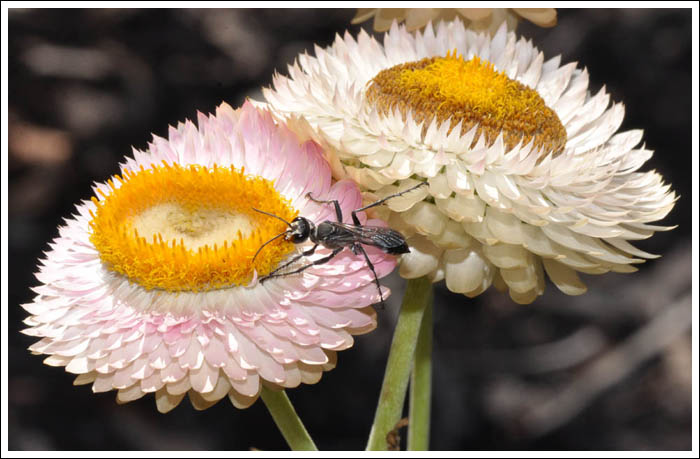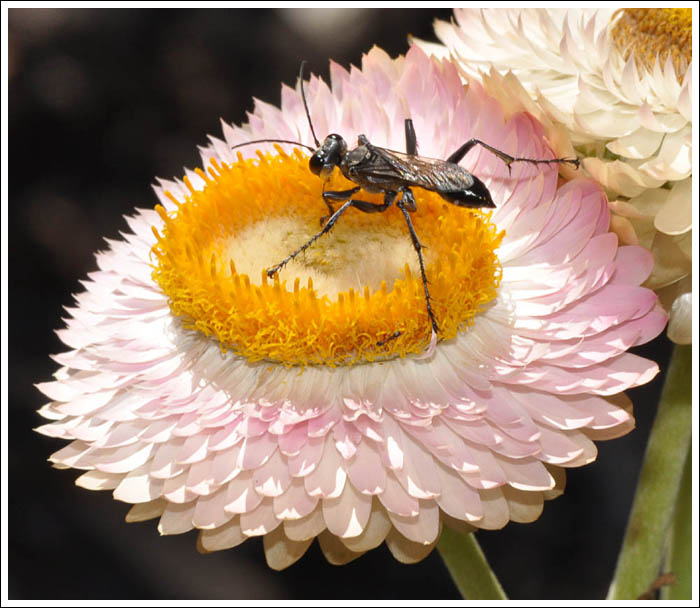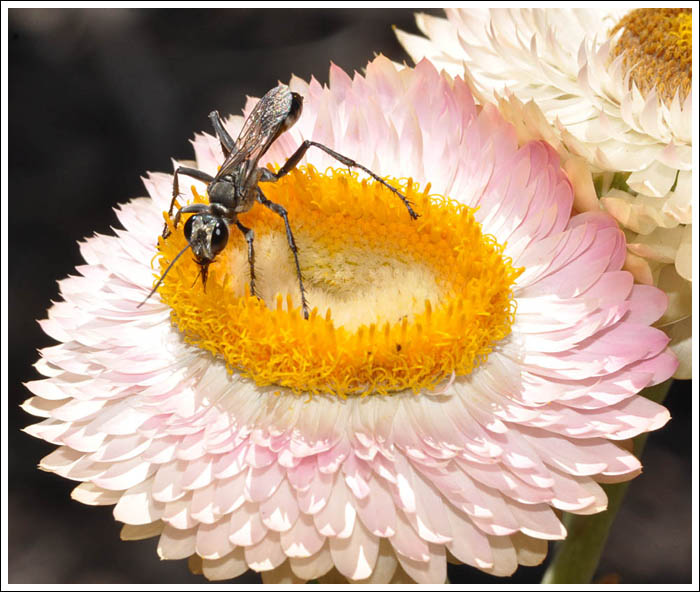 Not an insect, but a tiny lynx spider probably just out of the egg, head and body measured only about two millimetres. It lived on the flower for several days, growing slightly before disappearing.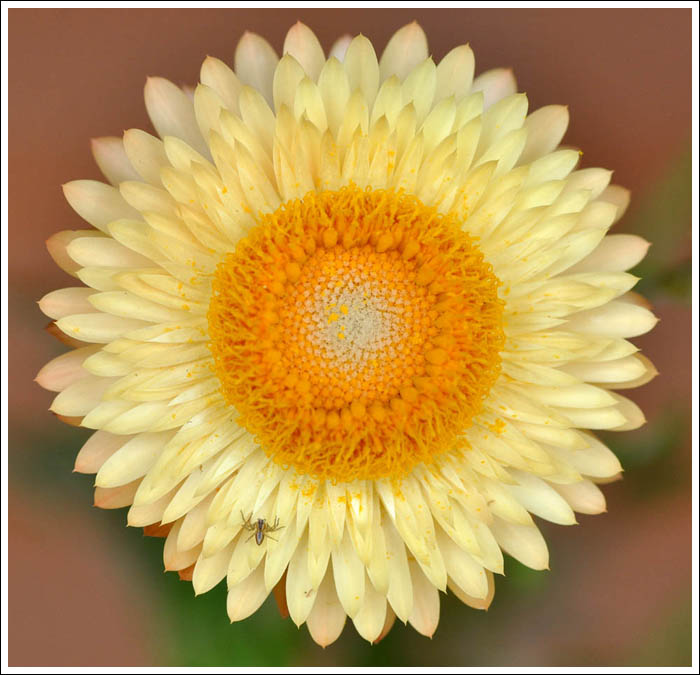 Highly magnified.
There are many different pintail beetles in a variety of sizes. This is one of the larger ones, a Hoshihananomia species.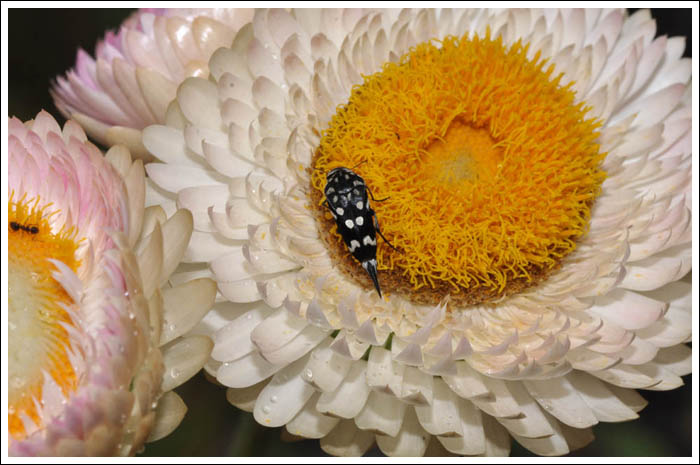 Click images to enlarge.