A feature of trees that perhaps doesn't get its fair share of admiration is the bark, with its variations of colour and texture. The trunks too are staircases to the upper levels, and the variety of creatures one can find on tree trunks is fascinating. Here then are images featuring bark and inhabitants gathered over a few days wandering around the garden, in this post spiders. All shots were taken hand held, a must when many of the subjects were on the move going about their business. Those masters of camouflage, Two-tailed Spiders, Tamopsis species though were an exception, sitting still on White Brittle Gum and Grey Gum, Eucalyptus mannifera and punctata.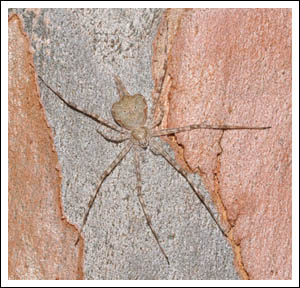 Also reasonably cooperative were two Servaea incana, both seemingly showing colour adaptation to their favoured trees, Gippsland Red Gum, E. tereticornis ssp. mediana and E. punctata.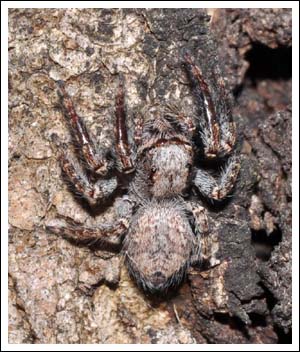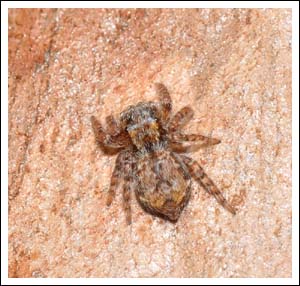 This tiny Superb Ant Eater, Euryopis umbilicata was hard to keep track of as it moved quickly around the Brittle Gum, but a short pause gave an opportunity.
On another Brittle Gum this one appeared to be towing a catch, then stopped at a deceased sugar ant which it investigated for some time.
A loose sheet of bark fell from a Red Gum revealing this large Mountain Huntsman,
Isopeda montana.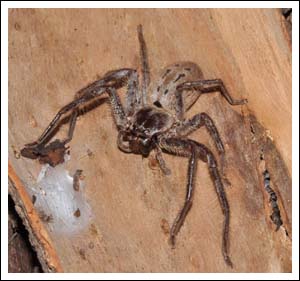 To be continued.
Click to enlarge.