In addition to moths, a bewildering assortment of insects fly into the moth light. Here is a selection from two recent moth sessions, firstly from the bush adjacent to Lake Glenmaggie.
Although it's not yet March, march flies are well and truly on the wing in the box/ironbark bush. This one found boot leather too hard to penetrate so gave up and settled on the sheet.
Damsel and dragonflies are infrequent arrivals, this Australian Emerald, Hemicordulia australiae came in for a while and persisted in standing on its head.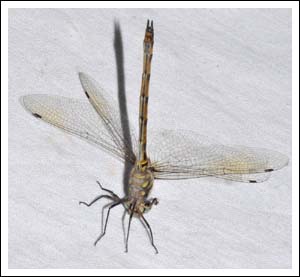 Craneflies though are common visitors, their legs never cease to amaze.
Adult antlion lacewings are also very frequent, this is Glenoleon pulchellus.
And with wings spread.
Beetles can swarm in earlier in the season, they are quieter now making moth photography a little easier.
Longicorns come in many sizes, small and large, here are two examples.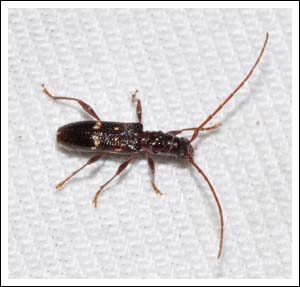 Another lacewing, one of the greenish ones.
And on a night drawing from the garden, a mole cricket that had so far escaped the attention of the many roaming bluebottles.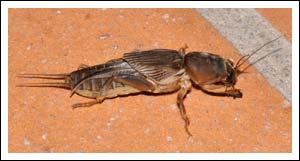 A large number of water bugs, as distinct from water beetles that can also fly in, flew in on this night, possibly from a nearby dam.
And to conclude, a Common Antlion adult, Myrmeleon acer. The garden has over the last few years developed a good population of these fascinating insects.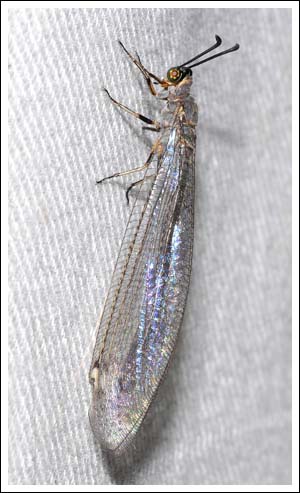 Click to enlarge.