A warmer day seemed a good time for a walk with the camera to seek signs of spring in the box/ironbark bush, where the Golden Wattle is coming into full flower.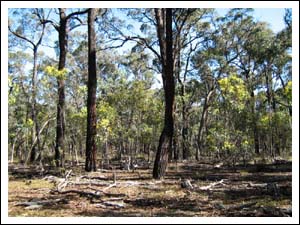 Winter has been cold and very dry, perhaps the reason for little in the way of other plants coming into flower, with only the odd Stypandra glauca and an Acacia brownii showing any movement.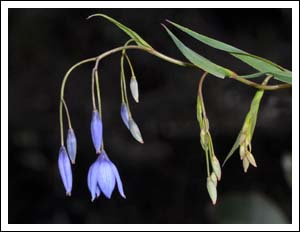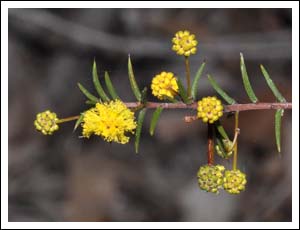 Invertebrate life was also hard to come by, a small Oecophorid sheltering from the breeze was one of just two moths disturbed.
Philobota erebodes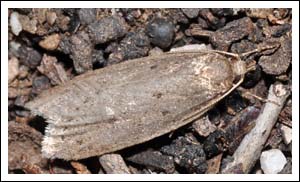 Peacock jumping spiders are always a possibility in the area, and despite the early date three were spotted. Two on a bulldog ant nest mound jumped away into the leaves and eluded the camera, but further along the track another settled quietly on the end of a fallen twig.
Maratus plumosus, immature male.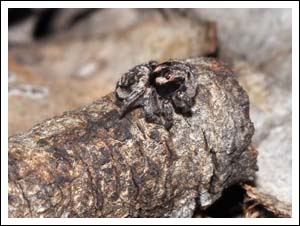 At the end of the walk what appeared to be a scrap of dried leaf dropped into the leaf litter, past experience dictated a closer look with this result.
Gumleaf Grasshopper nymph, Goniaea australasiae.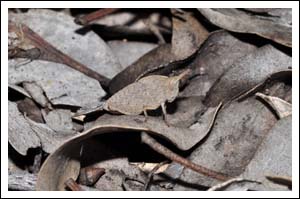 Click images to enlarge.