With insects being drawn to the richness of the Eremophila flowers, two tiny lynx spiders were on hand to capture the unwary. The characteristic eye pattern of lynx spiders can be seen in image three.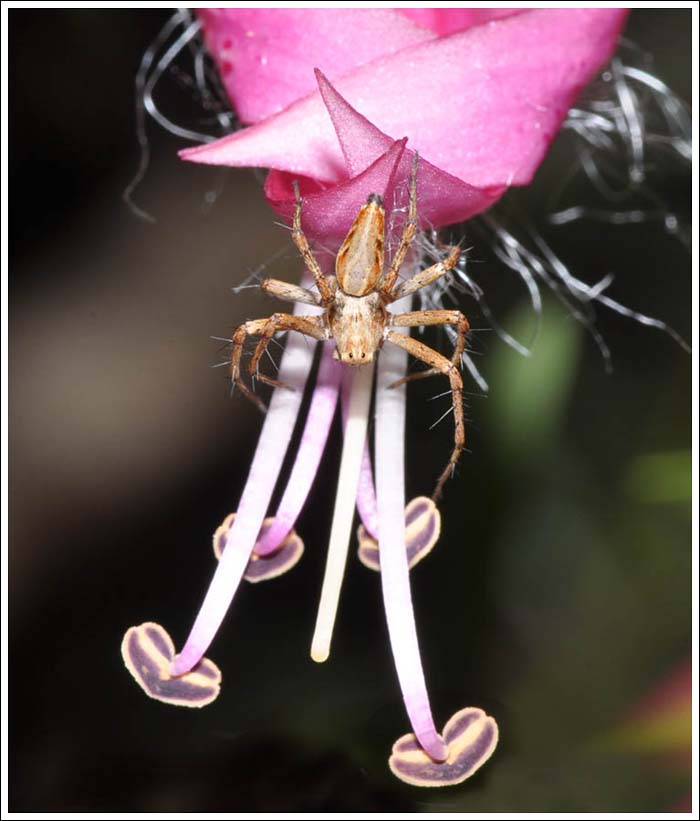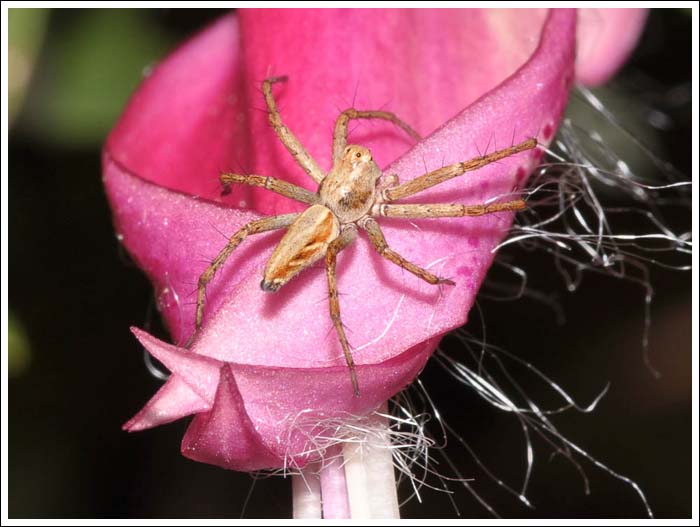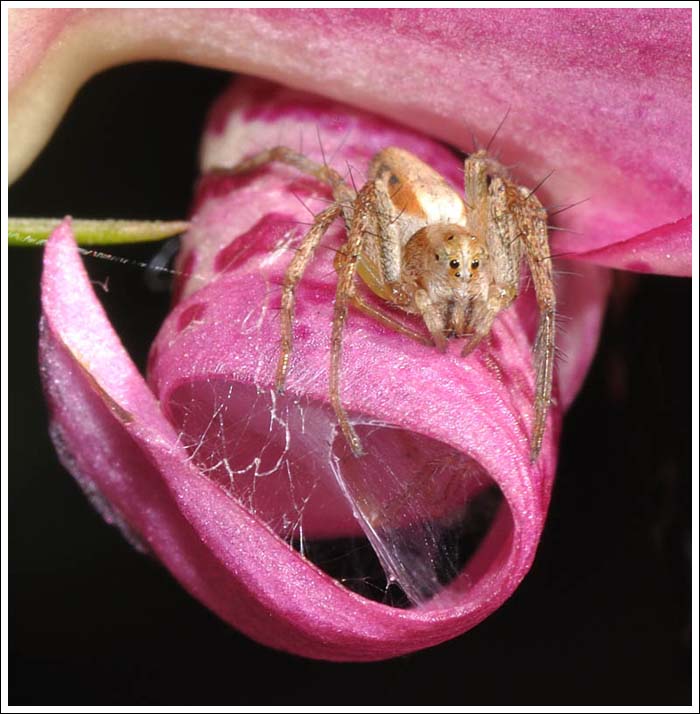 Close to the Eremophila is the Hakea purpurea, at present coming into full flower. It is also nectar rich and attracted this Imperial White butterfly, Delias harpalyce.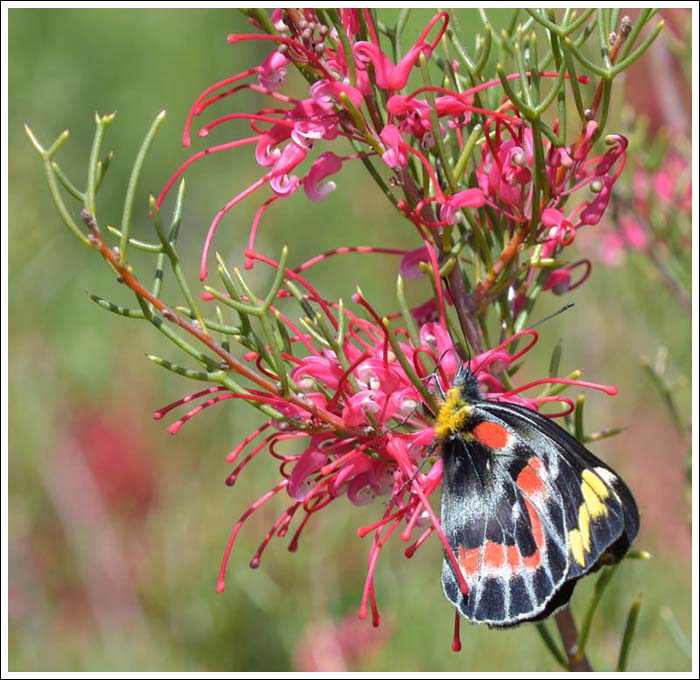 Further out in the garden another Trichiocercus sparshalli larva was discovered making its way upwards on a red gum trunk. The second image is a lateral close up to show the detail of the hairs.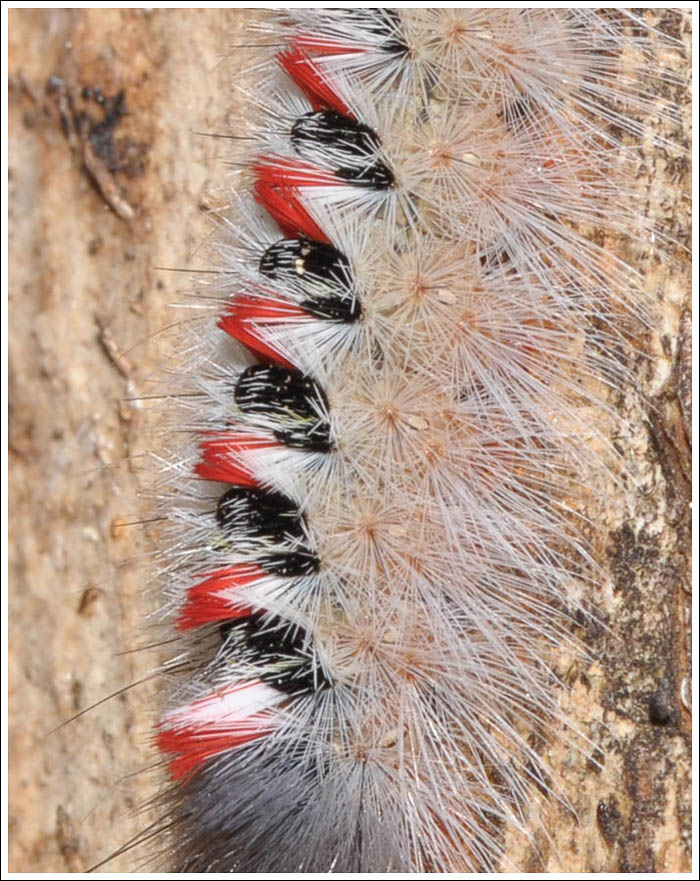 A tiny insect flew in and landed on a Brittle Gum trunk, the macro lens brought into view an extremely small weevil, barely four millimetres long.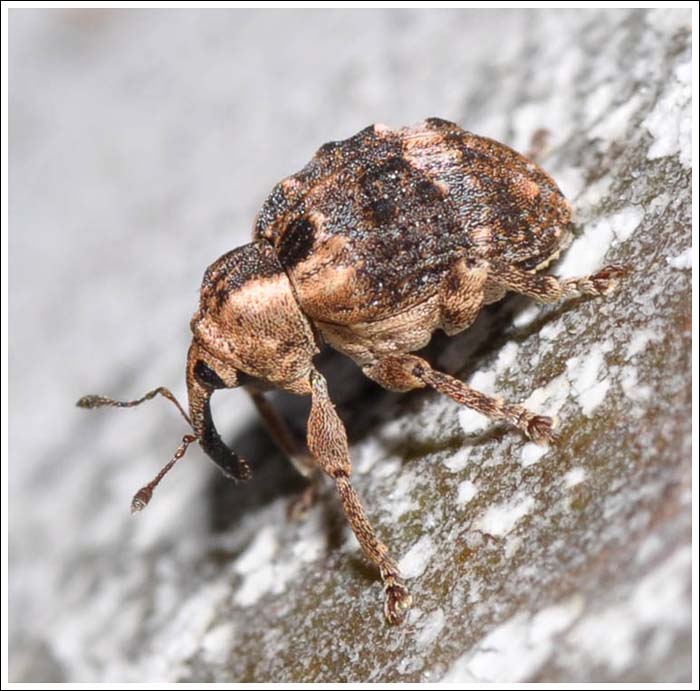 Click images except larva to enlarge.