With Spring officially here a visit to some favourite wildflower spots was in order, starting with a couple of locations in the Stradbroke Flora and Fauna Reserve. The only flowering plants seen there were Acacia oxycedrus and an occasional Leucopogon ericoides. Disappointing but not entirely unexpected due to the dry conditions we have been experiencing. North then through Willung into Holey Plains State Park, and along the South Boundary Track to check a spot that in the past has held a small population of the Wellington Mint-bush, Prostanthera galbraithiae.  No luck with the mint, although plants yet to flower may have been missed. Another check later may be in order to see if any plants of this rare and beautiful species are still holding on. Bossiaea cinerea was just starting to flower, and a white Epacris impressa lighting the shade was also worth a picture.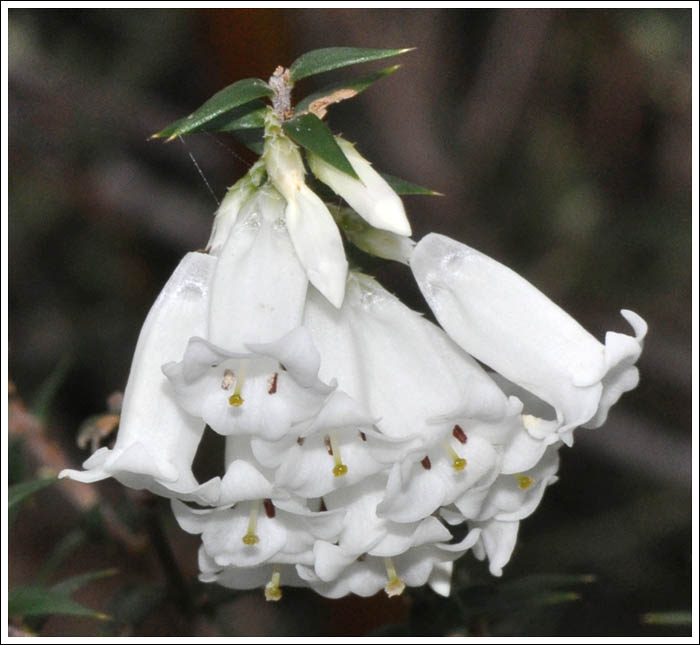 Back along the bitumen to the Honeysuckle Hill Track en route to the "Berlin Wall" where a mint population is enclosed by a netting fence to keep browsers out. Photos of Acacias oxycedrus and longifolia were taken along the way.
Here at last on the north facing sandy slope was a variety of plants in flower, Leucopogon ericoides, Acacia brownii, and an Hibbertia species standing out.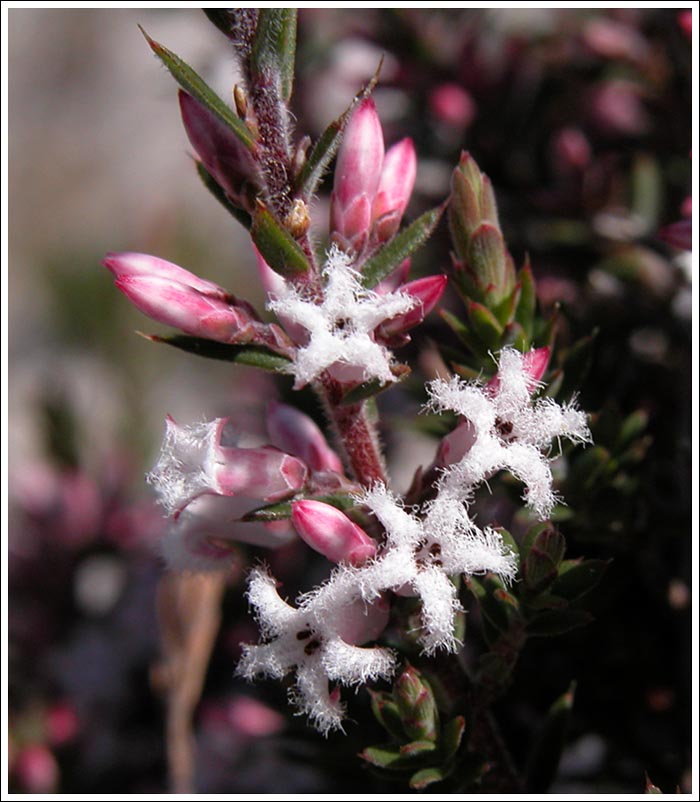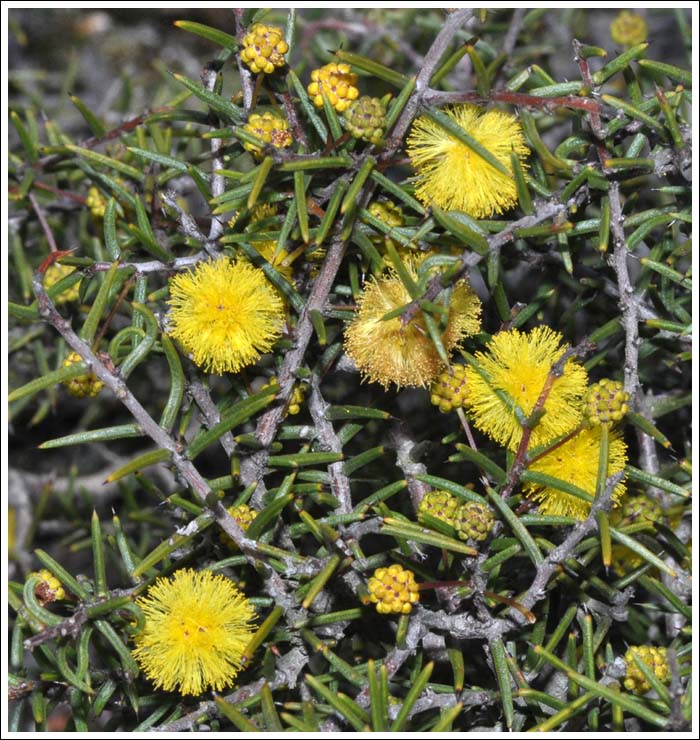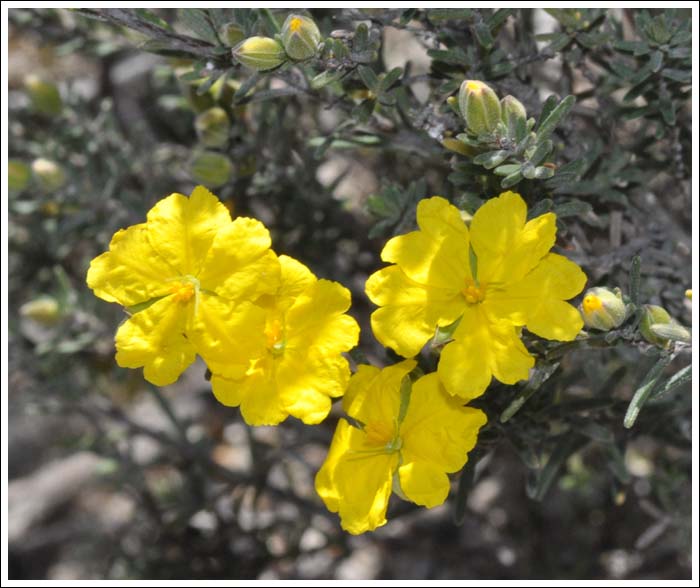 The Holey Plains form of Grevillea chrysophaea is interesting, as the growth habit is very low to prostrate as in this example.
Inside the enclosure a very vigorous sprawling plant was only slightly more upright.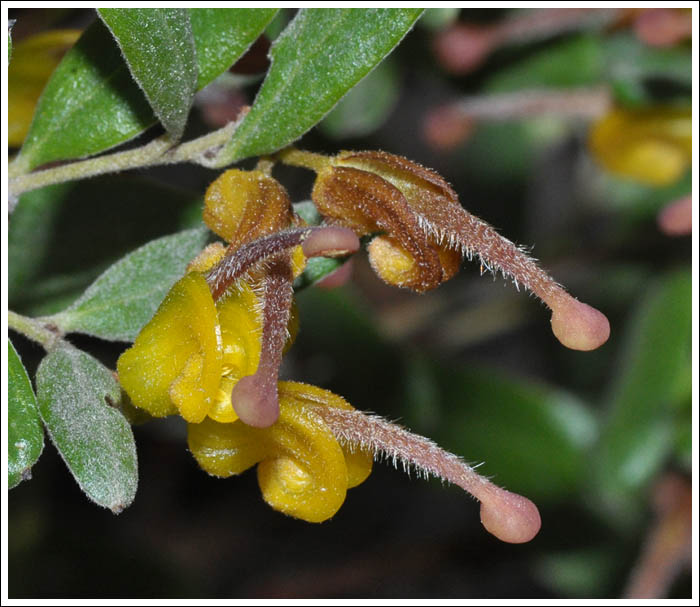 Boronia anemonifolia grows luxuriantly in this area and especially in the enclosure.
With close by, the mint-bush, just starting to come into flower.
Beside the track a tree with low Amyema pendula in flower, a valuable resource for honeyeaters.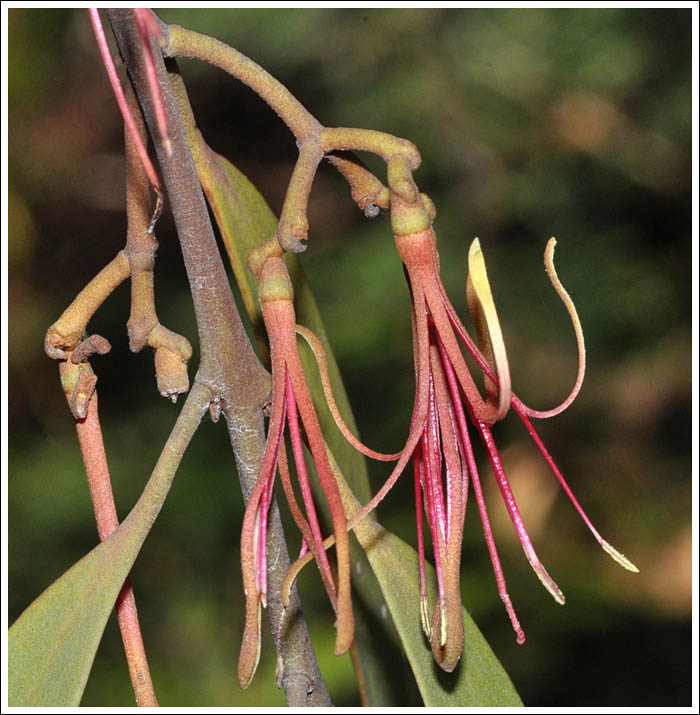 One more photo for the day was taken where a kangaroo had made its way down the slope, the distance between this pair of prints and the next was four metres, quite a bound.
Click flower images to enlarge.